Fortnite Patch 24.40 ist auf dem Weg ins Battle Royale und bereitet damit ein weiteres Update dieser Season vor! Hier kommen die erwartete Downtime und die inoffiziellen Patch-Notes.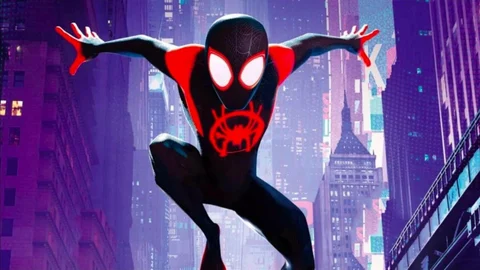 Ein neuer Patch kommt nach Fortnite! Wie lange die Fortnite-Server down sind und alles, was du über das Fortnite Chapter 4 Season 2 Update 24.40 wissen musst, liest du hier.
Fortnite Patch 24.40: Downtime
Das Fortnite Update 24.40 startet parallel zur Fortnite Server-Ausfallzeit am Mittwoch, dem 17. Mai 2023 um 10:00 Uhr. Die Server sind meistens bis zu 2,5 Stunden offline. Danach kannst du dich wie gewohnt ins Spiel stürzen.

Fortnite Update: Neuerungen

Mit jedem Patch kommen neue Dinge auf die Fortnite-Insel. Und auch wenn es keine offiziellen Patch Notes gibt, verraten uns einige Leaks, was mit Fortnite Update 24.40 Neues ins Spiel kommen könnte.
WHAT TO EXPECT TOMORROW

- Most likely Fortnite x Spider-Verse Leaks (2 Skins, Webshooters Mythic & Challenges)
- New Ranked Mode Season 0, with Cosmetics Rewards
- Leaked Cosmetics, and maybe new Augmets or an Item
- Possibly more small Season 3 leaks, and More pic.twitter.com/tYYdaVSodN

— HYPEX (@HYPEX) May 15, 2023
Fortnite Ranked-System
Epic Games hat es bereits in einem offiziellen Blogeintrag angekündigt: Mit der Veröffentlichung von Fortnite V.24.40 wird es für Battle Royale und Null Bauen ein Ranked-System geben! Ähnlich wie in Valorant wird es die verschiedenen Ränge Bronze, Silber, Gold, Diamant, Platin, Elite, Champion und Unreal geben. Spiele Ranked-Matches, absolviere Ranked-Aufträge und erhalte dadurch saisonale, kosmetische Belohnungen!

Spider-Verse Crossover
Mit Fortnite Patch 24.40 wird es auch ein neues Spider-Man Event geben, oder besser gesagt ein Spider-Verse Crossover! Eine neue Art der Spider-Man Netzschießer wird ins Spiel kommen, außerdem werden Miles Morales und spannende neue Aufträge in Fortnite verfügbar sein, mit denen du kostenlose Belohnungen freischalten kannst.
Neue Realitätserweiterungen
Wie immer wird es auch wieder einige neue Realitätserweiterungen geben. Sobald wir wissen, welche das sind, wirst du siein unserem Artikel über alle Realitätserweiterungen finden.
Ansonsten wird es wie bei jedem Patch wieder einige Fehlerbehebungen geben. Wenn's dich interessiert, kannst du diese auf dem offiziellen Trello-Board von Fortnite nachlesen.
An dieser Stelle mal ein dickes DANKE an unsere Partner von EURONICS. Ohne die große Unterstützung würde unsere deutsche Fortnite-Kategorie nur halb so cool aussehen!
Powered by
Mit dem Einkaufswagen-Symbol markierte Links sind sogenannte Affiliate-Links, über die wir unter bestimmten Umständen eine Provision erhalten. Für dich entstehen dabei keinerlei Mehrkosten.