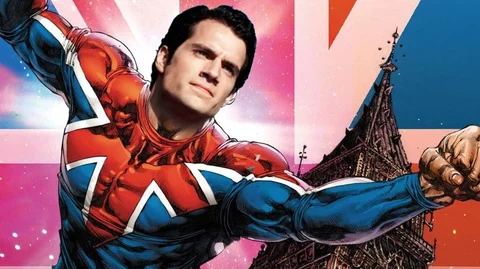 So… Henry Cavill is reportedly in talks with Marvel about starring in an MCU movie. Is this legit? Let's find out.
First things first: Henry Cavill is one of the greatest actors of our time. What he has done with Geralt in The Witcher and what he may do with Commander Shepard in Mass Effect will forever be special to the nerds. He makes it cool, you know? Just as cool as he was supposed to make Superman. And then Superman vs. Batman happened and everyone was suddenly like: uh… no. This ain't it, honey.
Superman v Batman was horrible for a reason, that video above showing the essence of why so many people hated it. DC has not had the best reputation, especially not, because Marvel is doing so well for themselves. With Avengers at the very top, it must seem like DC has no way to reach them anymore. So would make sense for Henry Cavill to jump ship now, you know?
Now, imagine Cavill going away from there, you know, DC, and instead, walking over to Marvel. I'd be down, just saying.
Will Henry Cavill Star In An MCU Movie?
According to Small Screen, Henry Cavill has met up with Marvel representatives in London. Whether that means that he will star in a Marvel movie soon has not been confirmed yet. We don't know the reason behind this meeting, maybe it was for personal, maybe professional reasons. Maybe this meeting didn't even happen altogether.
However, we can definitely see this happening, especially now that DC is moving in the Suicide Squad direction and trying to make a name for themselves in that area.
There are so many superheroes in the Marvel universe that Henry Cavill would be perfect for, and he and his nerdy side would definitely enjoy every single one of them. One role that many have brought up time and again and for which rumors have been flying around in the past, is that Cavill could play Captain Britain, a protector of Earth 616 in the Marvel comics.
I personally would love to see him in an MCU movie. What about you?
Do you believe these rumors that Henry Cavill will join the MCU and leave DC altogether? If that actually happens, make sure you check out our News section for Entertainment again and again. There, we will definitely inform you, in case Cavill will indeed join Marvel in the future.