Zack Snyder is at it again! With his upcoming sci-fi adventure, the hype is already in full force. Here's everything you need to know about Rebel Moon, including the release date, cast, plot and even more!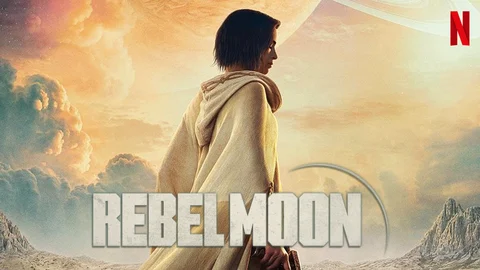 It's a pretty save bet that whatever your favorite trope in movies may be, Zack Snyder found a way to somehow bring it into his newest Netflix project, Rebel Moon. And he still somehow manages to make it look good, how is that even possible?
With a setting that seems to be the secret love child of Dune and Star Wars, Rebel Moon may very well become a new franchise for Netflix that doesn't suck. But let's get into the thick of it. Here's the release date, cast, trailer, plot and more for Zack Snyder's Rebel Moon!
Rebel Moon | Release Date(s)
Hold up – two release dates? Exactly. Because the whole story left the realms of comfortably cramming it all into a two, maybe three hour extravaganza of a sci-fi movie, they just split it and are going to release two movies a few months apart.
Rebel Moon: A Child of Fire is the first installment and releases December 22, 2023, on Netflix. The Scargiver, aka "Rebel Moon 2" for the sake of simplicity, releases on April 19, 2023. Four months of waiting should be fine, right?

Smells like the start of a franchise to me! Calling it now: if it performs well, it's gonna be a trilogy at the very least. But what is it actually about?
Rebel Moon | Trailer And Plot
Zack Snyder went all-out with his new sci-fi world and pretty much made sure to hit a sweet spot for everyone: you're into mythical beasts? Have one, then. You always thought lightsabers were cool? He's got you. You're a fan of questionable governments? Take a guess.
The official synopsis sheds some light on what's behind the spectacular trailer:
When a peaceful colony on the edge of a galaxy finds itself threatened by the armies of a tyrannical ruling force, Kora, a mysterious stranger living among the villagers, becomes their best hope for survival. Tasked with finding trained fighters who will unite with her in making an impossible stand against the Mother World, Kora assembles a small band of warriors — outsiders, insurgents, peasants and orphans of war from different worlds who share a common need for redemption and revenge. As the shadow of an entire Realm bears down on the unlikeliest of moons, a battle over the fate of a galaxy is waged, and in the process, a new army of heroes is formed.
Rebel Moon | Cast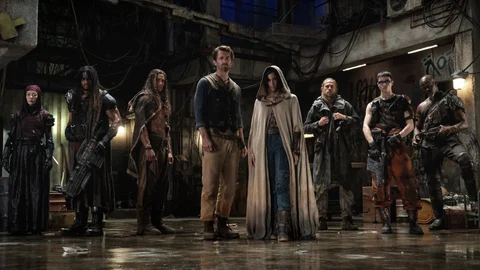 If you're wondering who brings all of that to life, here's the list of the cast:
Sofia Boutella as Kora
Ed Skrein as Admiral Noble
Fra Fee as Balisarius
Michiel Huisman as Gunnar
Anthony Hopkins as Jimmy (voice)
Charlie Hunnam as Kai
Djimon Hounsou as General Titus
Staz Nair as Tarak
Bae Doona as Nemesis
Ray Fisher as Darrian
Cleopatra Coleman as Devra
With that bomb ensemble, Rebel Moon seems to be off to a great start, right? Make sure to mark December 22 in your calendars to catch the release on Netflix!
It's honestly kind of cute how Rebel Moon tries to be as good as EarlyGame's YouTube.
This article contains affiliate links which are marked with [shopping symbol]. These links can provide a small commission for us under certain conditions. This never affects the products price for you.