Rick and Morty's release date dropped for season 7, but Justin Roiland won't be a part of the show anymore. Will the show survive the change or is it dead without the iconic voice?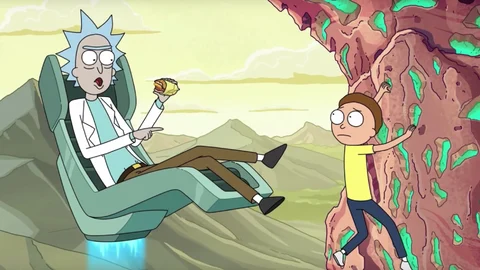 The world of adult animated shows is big and vast. Adult Swim's Rick and Morty was a smash hit from the start, highly meme-able back in 2013 with its initial release. Being "smart enough" to watch Rick and Morty was kind of a weird flex at the time.
Justin Roiland, co-creator of the show and voice of Rick and Morty both, faced serious charges for domestic violence. Even though they were later dropped due to lack of evidence, the team behind the show still decided to part ways with Roiland.
You might wanna watch something else until season 7 drops. Maybe you'll find something with your Amazon Prime free-trial.
Rick and Morty Season 7 | Release Date
The departure of Justin Roiland doesn't stop the rest of the team, though. Adult Swim had an order of 70 episodes and that's what Rick and Morty is going to deliver, with or without Roiland.
Anyhow: Rick and Morty Season 7 will premiere on October 15, 2023.

Sadly, there's no trailer yet – rest assured we'll update you as soon as one drops, though! For the time being, Adult Swim gave fans another little treat:
Who's Gonna Voice Rick And Morty If Not Justin Roiland?
The team behind Rick and Morty have kept quiet on the topic of Roiland's replacement. At the 2023 San Diego Comic Con, it was revealed that they were nearly done with the recasting process, settling for "sound-alikes" – no other changes, though, as the characters would stay the same. No names were dropped, though.
It's not that far-fetched to think that more than one new voice actor will take over the many characters that Roiland voiced originally: it's not only Rick and Morty themselves, it's also some side characters, i.e. Mr. Poopy Butt Hole. What are the chances of finding a single "sound-alike" voice actor able to do all of the voices?
However the recast may turn out, season 7 may be quite different. With not only Roiland's voice gone, he was also the co-creator, leaving Dan Harmon alone. For now, there's nothing left to do than wait for October 15 to come.
Well, wait and check out EarlyGame's YouTube, of course.
This article contains affiliate links which are marked with [shopping symbol]. These links can provide a small commission for us under certain conditions. This never affects the products price for you.