After the finale of season 3 fans are already eyeing news regarding The Mandalorian Season 4 and we're here to provide exactly that.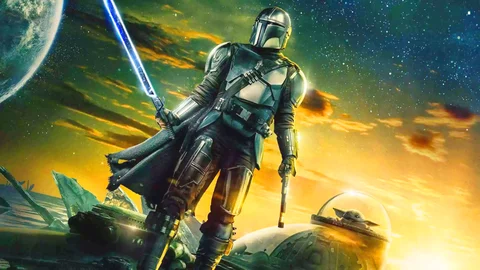 With the third season coming to an end, The Mandalorian season 4 has become a hot topic among fans. Whether we can expect a continuation of the show and what that would look like, here's everything you need to know regarding a possible release date, cast, plot and more.
The season 3 finale of The Mandalorian left us with many questions regarding the future of Grogu and Din. Mainly whether the story will continue, but also how and when are important questions.
If you want to have some Star Wars adventures yourself, check out Star Wars Jedi: Survivor for some awesome lightsaber action.

We searched the internet for answers to these questions and are happy to offer you everything we can say at the moment regarding The Mandalorian Season 4.
Will The Mandalorian Get A Season 4?
Let's start with the most important question and quickly answer it, so you don't have to suffer any longer. Yes, there will be a Season 4 for The Mandalorian.
This was already confirmed back in 2022, when Jon Favreu spoke about already having the fourth season of The Mandalorian all worked out, in an interview with BFMTV.
Season 4? Yeah, I've written it already. We have to know where we're going to tell a fully formed story, so we had mapped it out, Dave and I, and then slowly you just write each episode. So I was writing during post-production, because all of it has to feel like a continuation and one full story.
So for all of you hardcore fans out there (and I'm sure there's a bunch of you), we will be able to enjoy the adventures of Din Djarin and Grogu for a little longer.
Is There Already A Release Date For The Mandalorian Season 4?
Sadly, as of now, there is no official release date. Season 3 just finished and with all the other Star Wars series coming to Disney+, we expect season 4 to release in 2024.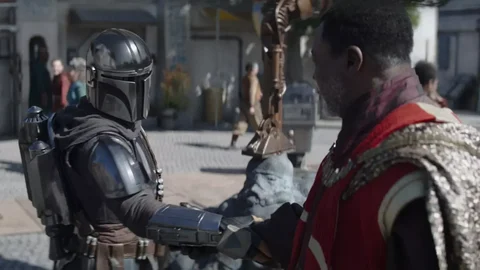 The Mandalorian had a one-year gap between its first and second season, so we expect something similar for season 4. We don't really consider the three-year gap it took for the third season to release, because Covid (and for my mental health).
The Mandalorian Season 4: Who Can We Expect To Return For The Cast?
Let's just be honest, if Pedro Pascal doesn't come back, so do we. Luckily, we can't imagine him quitting or Jon Favreu already working on season 4 if he knew Pedro Pascal was not gonna come back.
Looking at the rest of the cast, it is pretty hard to say who is gonna return, but for now we expect the main cast to stay the same with:
Carl Weathers as Greef Karga
Katee Sackhoff as Bo-Katan Kryze
Emily Swallow as The Armorer
Taika Waititi as IG-11
Giancarlo Esposito
We know some of these picks might be a little controversial, but looking at how season 3 ended, we think you can make a solid argument for these characters to make a return.
How Could The Mandalorian Season 4 Continue The Plot
Even though Jon Favreu confirmed he is already working on the script for season 4, there is no official info yet.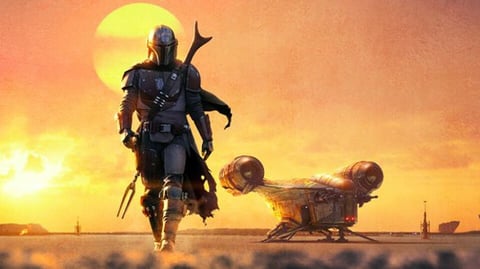 Season 3 provided us with a nice happy ending, but with Grand Admiral Thrawn making an appearance, there is always room for more adventures.
The Mandalorian season 4 will probably treat us to some fund bounty missions that will ultimately lead up to Dave Filoni's Mandoverse movie.
Filoni explained his vision for the upcoming movie in an interview with Variety, saying:
On a base level, I would just say the coming conflict, the growing idea that the empire wasn't as defeated as a lot of people want to believe and that the remnant is out there.
So far there is no trailer, getting us hyped for the upcoming season, but maybe if you're curious, the Ahsoka series will give us a first impression of what Thrawn will be like as a villain.
If you're into Star Wars & gaming, you might be interested in this video we got on a massive Star Wars RPG:
This article contains affiliate links which are marked with [shopping symbol]. These links can provide a small commission for us under certain conditions. This never affects the products price for you.