If you ever wanted to watch very specific categories, Netflix has more than 4000 secret codes for you to find whatever you want to watch.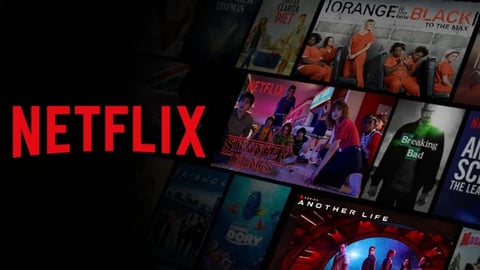 Netflix has a bunch of categories for you to choose. But what if I told you that there are actually hundreds and thousands of categories you had no idea existed?
Your Guide For The Secret Netflix Category Codes
Besides the typical categories like Western, Anime, Action etc. Netflix has a system that lets you filter their library using codes. If you use these, you gain access to hidden categories like "Binge-worthy British Crime TV Shows" or "Anime Sci-Fi from the 1970s".
You're therefore able to refine your deep dive into the categories Netflix provides even further.
There are thousands of codes, so we obviously can't list all of them, but let's first start with how you can even use these codes.
To be honest, it's pretty simple. You can just type them into the search bar when you're using Netflix. This works just fine on various applications like your laptop, console or tablet, so it's the easiest way to do it.
Main Categories
Regarding the codes we'd like to mention in this article, there's nothing wrong with sticking to the basics. These are the well established categories you sometimes get recommended on your main page on Netflix:
Action & Adventure (1365)
Anime (7424)
Children & Family (783)
Classic (31574)
Comedies (6548)
Documentaries (6839)
Dramas (5763)
Horror (8711)
Music (1701)
Romantic (8883)
Sci-fi & Fantasy (1492)
Sports (4370)
Thrillers (8933)
TV Shows (83)
Sometimes it's hard to find these on your Netflix homepage, so having these codes might come in handy.
If you're looking for something more specific, here's a second list with some of my favorites.

A Little More Special Categories
There are some more specifics, but still kinda big categories we're gonna mention here, but there's even more, so here's just some of the more popular:
Fantasy-Anime (11146)

Feel-good Christmas children & family films

(

1475066

)
Classic movies (31574)

Crime documentaries

(

9875

)

LGBT Dramas (500)

LGBTQ (5977)
Cult horror movies (10944)
Steamy romantic movies (35800)
Korean TV shows (67879)
Think we're joking? Try them out. There's also a lot more you can try out.
Maybe in the near future, you can expect a code for video game adaptations on Netflix as well: