After the sweeping success of the first season of Wednesday, when can we expect a season 2, and what are the plans for it?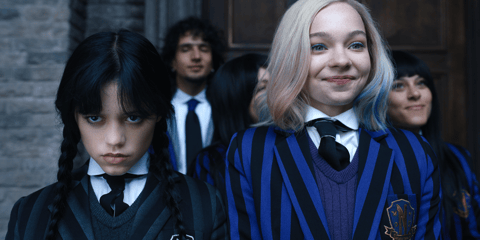 When Wednesday Addams is sent to Nevermore Academy, she gets entangled in solving a murder spree. For 8 Episodes she makes friends and learns of a dark family mystery that happened 25 years ago.

Within days the internet was completely taken by the new Netflix series Wednesday. From TikTok to Tumblr, everywhere people can't get enough of the Spin-Off of the famous character Wednesday Addams from "The Addams Family". Part of it is the dark and macabre humor that is typical for the franchise and the charm with which lead actress Jenna Ortega portrays the titular character.
Spoiler alert! In the final episode Wednesday succeeds in stopping the monster, so what could season 2 be about? Well, there's a cliffhanger, when it is revealed in the end that she's being stalked by an unknown person.

So When Can We Expect Season 2?
Netflix confirmed the renewal of the series on Twitter with a short video thanking fans for their enthusiasm.
More torture is coming. Lucky you. pic.twitter.com/t11LptFk7e

— Wednesday Addams (@wednesdayaddams) January 6, 2023
A release date for season 2 depends on when the shooting starts. For the first season, this took half a year, and then post-production needs some time, so a potential release in early 2024 seems realistic.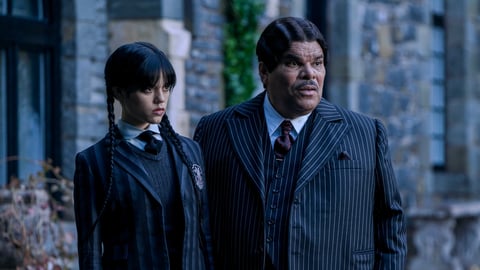 What Awaits Us In A Second Season?
The showrunners Al Gough and Millar seem to be optimistic and in an interview with TVLine already unveiled the potential direction the show would take.

The series is really about a girl who sees the world in black and white, and learning there are shades of gray. I think like any relationship or any friendship, it can get complicated by other factors. It's never going to be smooth sailing. And it's really her learning to navigate the ups and downs of friendship.
The focus of the show is going to stay on Wednesday, though other characters from her special family will make appearances on the show. Especially her relationship with her mother Morticia is described by Millar as essential to the show.