For EA FC 24, new celebrations will be added. We are here to show you what those new celebrations are and how you can perform them in your games.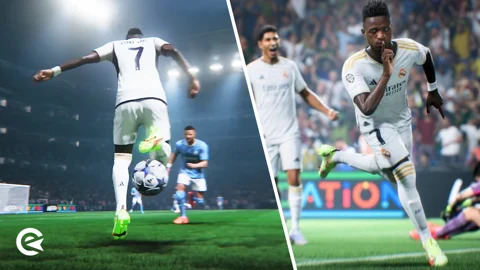 With FIFA's successor, EA FC 24 being less than 2 months before its release, we know quite a bit about the game. Each day we get some more leaks, rumors and confirmed information. Here you can find all the things we know so far:
All New EA FC 24 Celebrations Explained
In a video that has been going viral in the past days, you can see some new celebrations coming to EA FC 24. Have a look for yourself:
Celebrations in #FC24 pic.twitter.com/Z0w076ecTS

— EAFC 24 NEWS (@eafcgamenews) August 13, 2023
We will show you what they are and how you can do them. For this, we will use a PS5 controller to explain the buttons you need to press.
"Faking it" Celebration Explained
In this celebration, the goalscorer simulates a cramp in his leg before starting to walk normal again with his teammates surrounding him. You can execute this celebration by holding down the L2 button while flicking the R3 stick twice towards the left.
"Bye" Celebration Explained
Here, the player will perform a little dance with a teammate before making a bye-salute with this teammate. Afterward, the players start hugging, and more players are joining in. It can be done by pressing L1 and R3 at the same time.
"Rock on" Celebration Explained
After scoring a goal, the player runs for a bit before stopping and posing with a teammate with the "sign of the horns", a typical gesture from metal and hard rock fans. A third player will join in and hug the two players. You can do it by pressing L2 and R3 at the same time.
"Workout" Celebration Explained
When performing this celebration, the player will stop running, stand still and close his eyes. The player then puts and holds his finger to his sleep and lowers his head. His teammates will surround him and celebrate his goal. If you want to do this move, hold L2 and press the square action button.
"All Ears" Celebration Explained
One of Lionel Messi's signature celebrations: Stand still and hold your open hands on your ears. Show them that you are the GOAT by holding L1 while pressing the triangle action button.
"Ronaldo (Signature)" Celebration Explained
You all know the CR7 celebration, let's be honest. Don't forget to scream "SIIUUU" when performing this move in a duel against your friend. Just press the X action button after scoring with Ronaldo for his signature.
"Griezmann (Signature)" Celebration Explained
The French star striker Antoine Griezmann has had quite a few signature moves over the years. In EA FC 24, you can do his "penguin walk" celebration by pressing the X button after scoring with him.
"Ashley Barnes" Celebration Explained
Surprisingly enough, EFL championship striker Ashley Barnes gets his signature move into the new FIFA. In this celebration, Barnes forms two holes with his index and middle fingers and puts them on his eyes as some fake glasses. Enjoyable to watch, easy to do (as all signatures, press X after scoring with Barnes), but who decides to play with Norwich City? (sorry Norwich Fans)
So that's it, all new goal celebrations for EA Sports FC 24 explained! If you stick to the griddy, I won't blame you though. You can read more news, leaks and rumors on EA FC 24 here on EarlyGame.
Sponsored by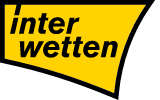 This article contains affiliate links which are marked with [shopping symbol]. These links can provide a small commission for us under certain conditions. This never affects the products price for you.