Are you still looking for a good midfielder for your FIFA 23 Ultimate Team? Then you are in the right place! Today we are going to talk about the best midfielders in FUT. We show you the strongest all-rounders, tanks and dribblers in the game. From CDM and CM to CAM, there is something for every position you are still looking for!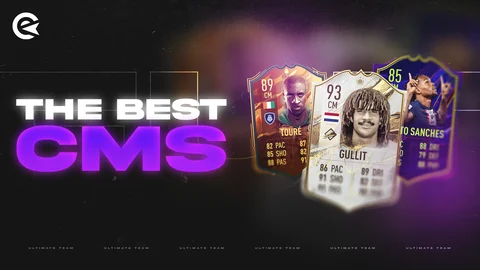 Renato Sanches and Yaya Touré have probably got on every Weekend League player's nerves already. To help you stand up to such machines, here are the best midfielders in FUT 23. For each position, we have three players on offer.

Don't forget that you can change the position of most players! The right tactics and instructions from your players can also be important in order to get one or the other win in the weekend league! Nevertheless, it is of course worth having the best players on the team. Here you are.

The Best CDM's In FIFA 23 Ultimate Team
Let's look at the three best sweepers for your team:
Lothar Matthäus – Icon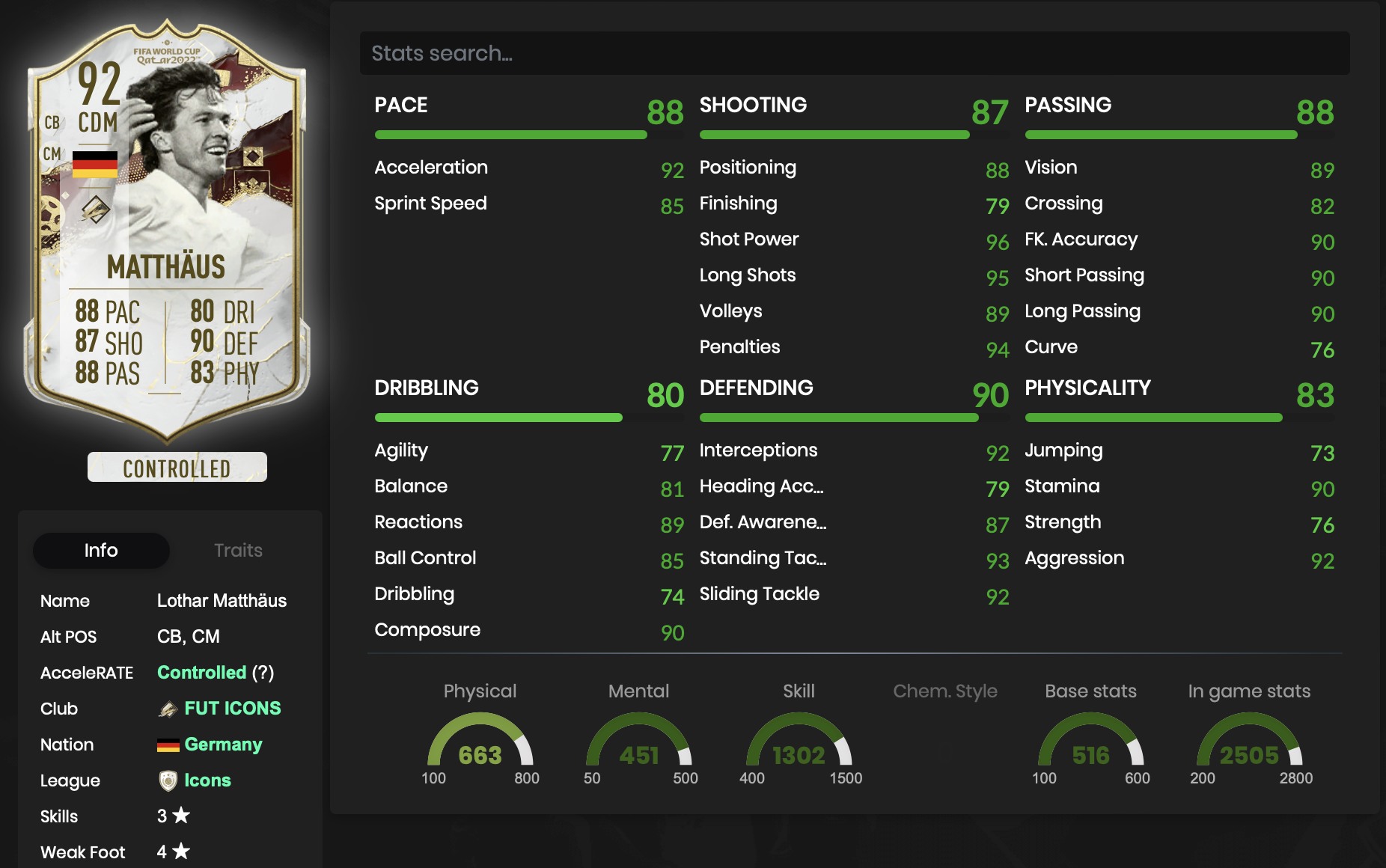 The most expensive CDM card in the game, but also the best! With only 80+ stats on his card, Lothar Matthäus officially belongs to the ''Gullit Gang'' in Ultimate Team. Which opponent should be able to stand up to 90 Defense and 88 Pace?
Yaya Touré – World Cup Hero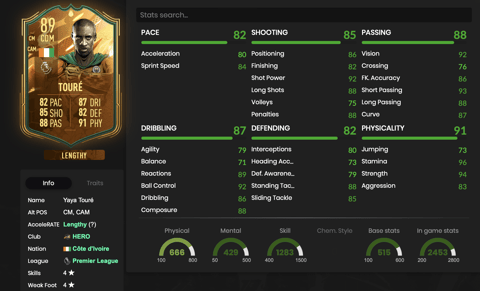 Another Gullit Gang Member and this one has it all! With 4 Star Skills and 92 Ball Control, he can sometimes march alone into the opponent's penalty area. Touré is rightly one of the favorites of Esports. He also ensures chemistry in the most popular league of Fifa players!
Xabi Alonso - TOTY Icon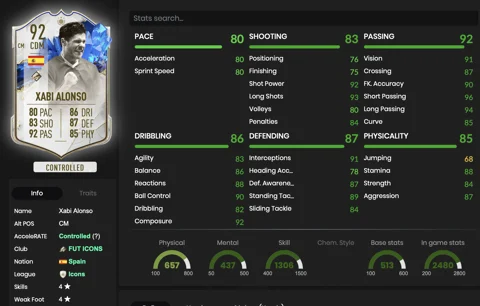 Xabi Alonso received an excellent TOTY Icon SBC. He is still available until April 28. So if you are still looking for a CDM you have your answer here! With a price of just under 400k, it is one of the strongest value for money players on this list. Fodder allows you to complete this card very cheaply! With 87 Defense and 92 Passing the perfect CDM!
The Best CM's In FIFA 23 Ultimate Team
Now let's get to the CM position! Remember, most cards can be changed between CDM and CM.
Rudd Gullit – Icon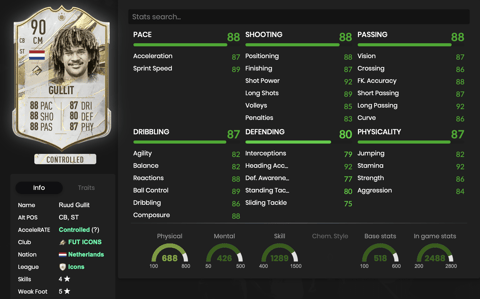 If you're not the biggest tryhard or just got really lucky, you probably don't own this card either. With several million coins, almost every version of Ruud Gullit is one of the most expensive players in FIFA 23 Ultimate Team. 5 Star Weak Foot and 4 Star Skills make this card even more expensive and one of the favorite cards of FIFA Esports players.
Renato Sanches – OTW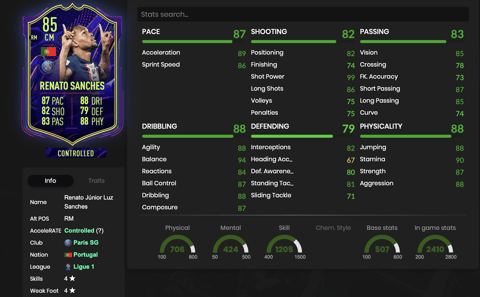 Renato Sanches' career hasn't been going like it did in his Golden Boy days for years. Still, Year after year, FIFA rewards him with one of the most overpowered cards in the game. This year they topped everything! Ligue 1, PSG and then another Ones To Watch card. The advantages of this card are, on the one hand, the links to other meta cards such as Mbappé and Neymar. But also the possibility to get upgrades is a W. I think every FIFA player knows how unfair Sanches is in-game.
Jude Bellingham - TOTY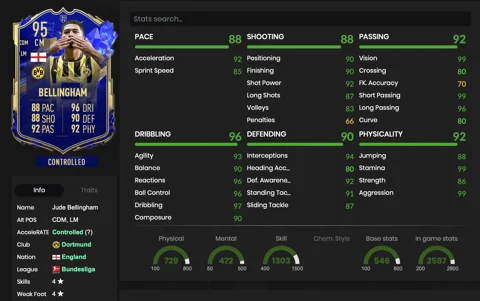 Of course, all TOTY and TOTY icons would have to be on the list, but that would simply be unrealistic and nobody could afford it. Still, we just couldn't leave out Jude. Such a cool and good card. If you're one of the lucky ones to have this card, GG's to you!

The Best CAM's In FIFA 23 Ultimate Team
Finally, let's look at the best playmakers.
David Ginola – Hero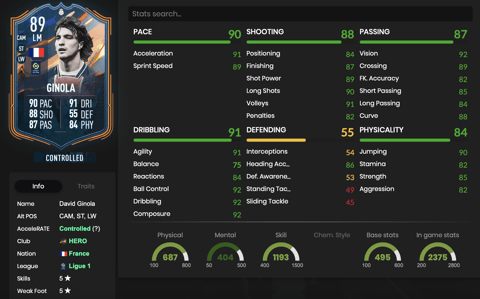 Ginola is still pretty tough in February. With 5 Star Skills and Weak Foot, no opponent is safe from him! Not only that, but you can play LM/LW and even ST With this card, your opponents should be scared of you in the next Weekend League.
Saeed Al-Owairan – World Cup Hero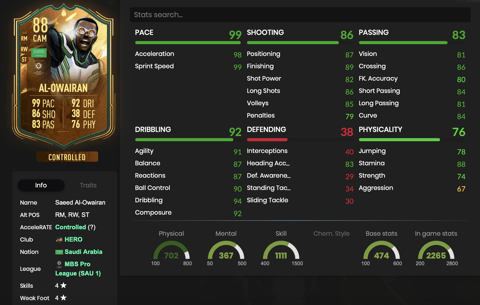 With Al-Owairan aka A-Train, no defender can catch you! This World Cup Hero card is a real eye-catcher. 99 Pace and 92 Dribbling speak for themselves. Also, he's linkable with Saudi CR7.
Dimitri Payet - Winter Wildcards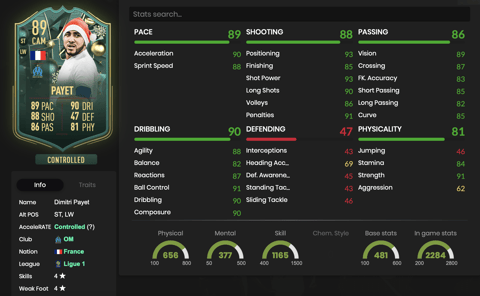 If you're on a budget, this card is perfect for you! For only 70K you got one of the best alternatives in the CAM position. But of course, you are flexible in terms of position: Payet can also play ST and LW. Dimitri Payet can do anything and his L2 shots are out of this world!

We hope that helped, good luck getting the best team together!