A new quest bundle is in Fortnite! We'll show you how to get the Axion Guardian skin and where to find all the level-up tokens to unlock its styles.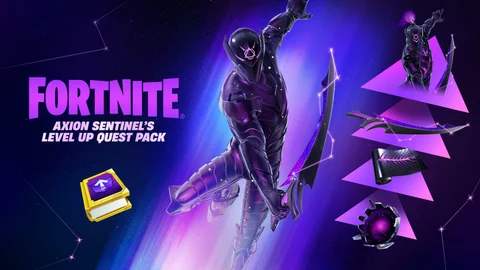 The Level Up Quest Pack has returned for Chapter 4, Season 1! The Axion Sentinel Level-Up Quest Pack offers players a special set of quests that allow them to earn some exclusive rewards while playing the game.
Also, it helps players level up and complete the Battle Pass, which is also much needed as the season ends very soon.

We'll show you how to get the Axion Sentinel skin in Fortnite and how to unlock its styles.
How to get the Axion Sentinel Skin
You can purchase the Axion Sentinel Skin from the Item Shop for 1,200 V-Bucks. Besides the new skin, the pack also includes a level-up quest pack that unlocks a back accessory, a pickaxe, and an additional style for the outfit.
All Axion Sentinel Skin Level-Up Marks
In order to get the styles for the Axion Sentienl level-up quest pack, you must complete various quests over a period of three weeks. There will be a total of 28 missions, 14 in the first week and 7 in the second and third week, with which you can unlock all the cosmetics.
Proquest you have to collect a level-up token in the game. On the map below you can find all level-up marks: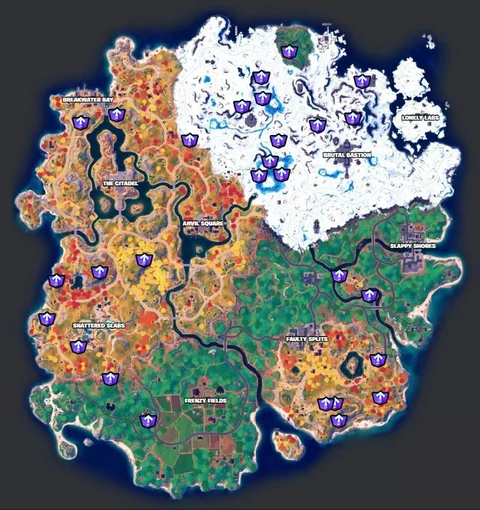 The first week's 14 markers can be found in the southeast of the map and in the north by the frozen lake & Beep n' Bonce
You can find the 7 markers of the second week in the southwest of the map
The 7 markers of the third week can be found all over the north of the map
Axion Sentinel Level-Up Quest Pack Rewards
These are the rewards you can unlock throughout the weeks:

Week 1 Missions (Available Now): The Celestial Shell Back Bling + The Axion Sigil Wrap
Week 2 Missions (available from February 23 at 15:00 CEST): Blackstar Edge Pickaxe
Week 3 Missions (available from March 2nd at 15:00 CEST): The cosmically Charged alt Style of the Axion Sentinel Outfit
For the completion of each individual level-up order, you go up a complete level. This means that you can level up up to 28 levels with a level-up mission pack in the Battle Pass!
When do the quests from the level-up quest bundle expire?
Since level-up quest bundles are limited to one season, all quests will expire at the end of the current season. This means that the level-up quests in the Phantasma level-up quest bundle will expire at the end of Chapter 4, Season 1 on March 08, 2023.
So if you buy the package, we advise you to give it your all!