The first Fortnite Battle Pass Skins for Chapter 4, Season 1 have been revealed and we'll show you what they look like!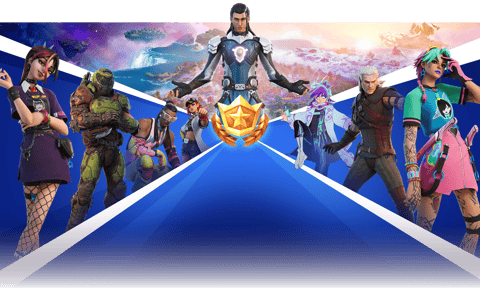 Fortnite Chapter 4 Season 1 is finally here! There have been a few leaks and rumors circulating online about what this season's Battle Pass might look like, but now we finally know.
As always, the Battle Pass costs 950 V-Bucks. You can even earn a total of 1,500 V-Bucks in the Battle Pass, so it's worth getting it. But let's not beat around the bush much longer. Let's finally check out the Chapter 4, Season 1 Battle Pass Skins!

Fortnite Season 1: New Battle Pass Skins
The Ageless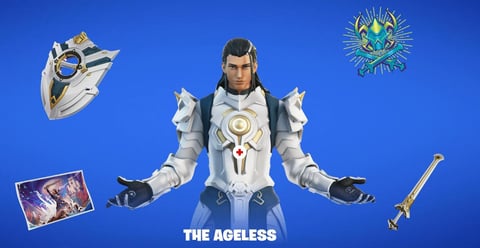 The ruler of an entire empire, the Ageless joins Fortnite. In his armor, he reminds us very much of "The Nothing", who was already leaked before the new chapter.
Doom Slayer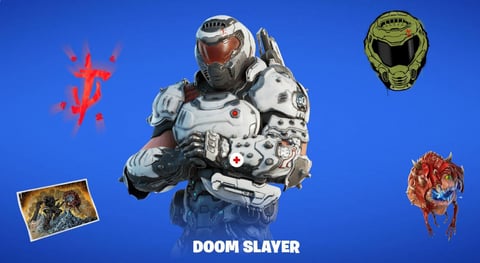 While the Fortnite island was slowly coming back together, the iconic Doom Slayer was already seen floating around in the wide-open spaces! We've known he was coming to Fortnite for a while, and now the time has finally come!
Selene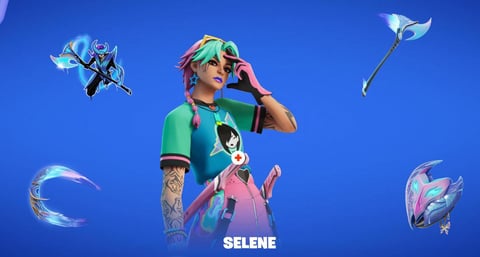 Selene looks insanely cool! She's not a character we've seen before, but she's definitely a great addition to the Battle Pass. And there's definitely something for everyone in her style selection. We prefer this nice, colorful style.
Geralt of Rivia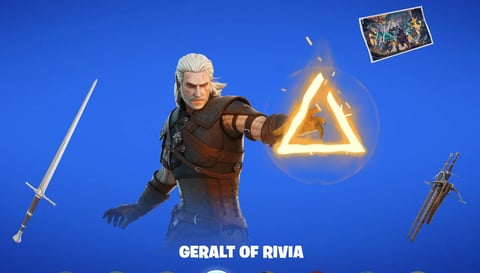 The famous monster hunter Geralt of Rivia, a character known from the books and games series The Witcher, as well as the Netflix hit series with Henry Cavill. He's also taking part in the Battle Royale and we're very excited to see his unqiue Witcher skills in action.
Dusty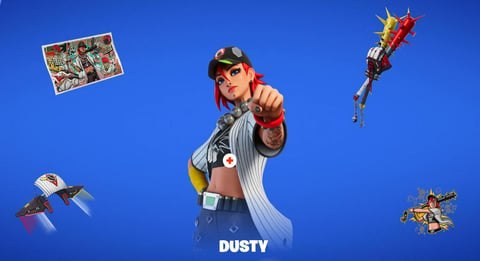 Another cool girl, even if her look is a bit off, she already seems to be a fan favorite. Who doesn't like to play with a two-time Brutal Ball champion?
Helsie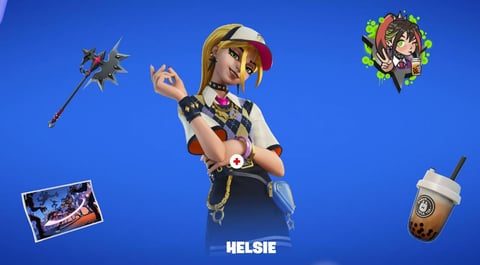 Helsie has already been teased in the Fortnite crew for December. Fortnite has already announced that Joni the Red is coming to Fortnite within the pack. The pack also includes the loading screen "On the Hunt". On it, together with Joni, you can see two other characters that haven't been in Fortnite yet.
Epic's official blog post says the following:

In the near future, you may meet more members of the No-Sarger Club. Maybe in the very near future.

And now the time has come and we even know her name. Helsie is the second member of the No-Sarger Club.
Nezumi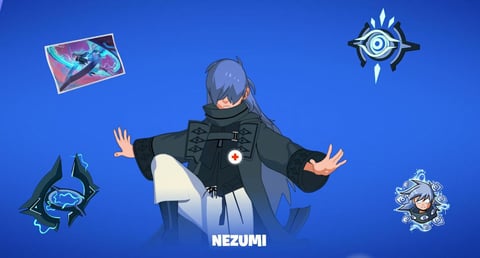 Of course, another anime skin can't be missing from the Battle Pass. Nezumi isn't a character you'll recognize, but we imagine a battle between him and some of the My Hero Academia characters coming to Fortnite soon. This will be insanely epic!
Massai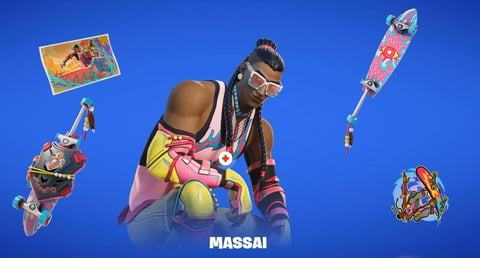 And finally, we have Massai in the Battle Pass. His hairstyle, accessories and coolness give him an extra touch. We also especially like his skateboard back bling, which can also be used as a pickaxe.
And that was it. We hope you enjoy your new Battle Pass skins!