Fortnite chapter 4 season 2 is just about to start and players are curious about whether Epic Games will deliver a live event or not. Here's what you can expect about the chances of a live event and its possible start time.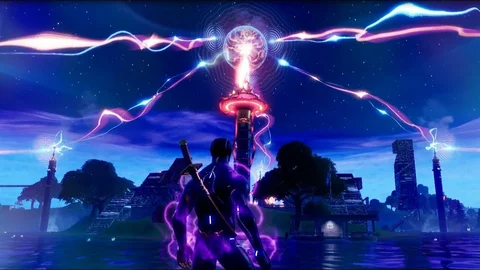 Fortnite Chapter 4 Season 1 will end in a matter of days. After many funny events, a new map, new weapons and more, the question now naturally arises how the season will end. Will the foundation and the rest of the 7 return in a large live event? Or do we have to be patient for the Story of Fortnite to continue? Here's everything we know so far.
From Season 1 To Season 2: Fortnite Live Event Not Yet Confirmed
Fortnite Chapter 4, Season 1 ends on March 8, 2023. This info has been officially confirmed by Epic Games. This means that Season 2 is most likely to start on March 8 or March 9.

Considering that, a potential Fortnite live event would usually take place just before the start of the new season, so on March 7 or March 8. It's still unclear whether a live event is gonna happen at all, since Epic Games hasn't officially announced or confirmed anything until now; and with every hour that passes without an announcement, the chances for a live event rather decrease. But who knows, maybe Epic Games will still surprise us.
A new season is usually associated with a longer downtime. Especially after a live event at the end of a season, the servers usually run down for a long time, so Epic can prepare its big update for the upcoming season.

What Could A Fortnite Live Event Involve?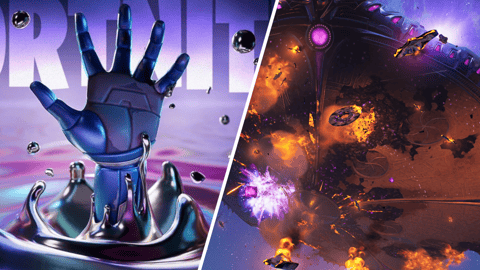 As mentioned, it's still unclear whether there will be a live event at the end of Chapter 4, Season 1 or not. However, it would only make sense if you consider what happened at the end of Chapter 3.

We remember: It all started with a show of strength against The Herald, who finally took the previous island and completely covered it with chrome. The last resistance group fought by opening a camp on the Reality Tree, but chaos started.
The Chapter 3 island was completely destroyed and only thanks to the players and the paradigm could the residents of Artemis flee to a newly created island. But what happened to the rest of the seven?
The story is definitely still open and raises some ambiguities, which is why the Fortniters suspect that it will be continued in a live event at the end of Chapter 4, Season 1.
So far, this is unfortunately only speculation. As soon as more details come to light about a possible live event, we will of course update this article for you!
What do you think? Will there be a live event? And if so, what will happen? Let us know!
This article contains affiliate links which are marked with [shopping symbol]. These links can provide a small commission for us under certain conditions. This never affects the products price for you.