Fortnite Chapter 4 Season 2 brings a new melee weapon to the game: the Kinetic Blade. Let's take a look at what this katana is all about and where you can find it.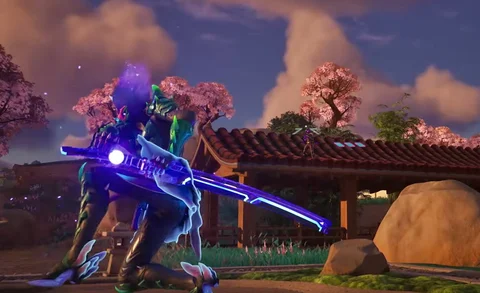 As we all know, Fortnite offers a wide range of weapons, and of course this range has been expanded with Chapter 4 Season 2. A new weapon has been introduced to the game: the Kinetic Blade. Find out where you can find it and what this awesome katana can do here.
All Locations Of The Kinetic Blade In Fortnite

There are several ways to get a Kinetic Blade in Fortnite. And although it's a weapon of epic rarity, it is quite easy to find if the player knows where to look.
Kinetic blades can be found anywhere on the map. They spawn on the ground, in normal chests, and even when opening a holo chest with a key. However, the fastest way to find a kinetic blade is to head to one of the katana stands that spawn throughout the new biome.Chapter 4 Season 2 has changed quite a bit in the southeast of the map. This biome has a Japanese flair and brings with it new locations such as Mega City, Steamy Springs or Kenjutsu Crossing. Here you can always find the katana at the following locations: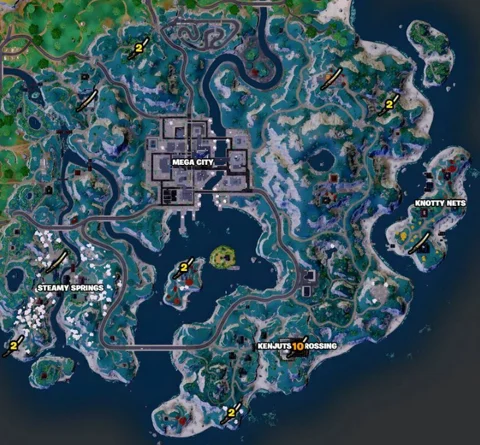 Fortnite: How The Kinetic Blade Works

The Kinetic Blade is quite powerful and has already become a favorite in Fortnite. With the Kinetic Blade's basic attack "Knockback Slash", you can inflict damage on other players and send them spinning through the air for quite a bit. The attack consists of two quick blows that both deal 35 damage. This can be especially useful for confusing enemies or knocking someone off a ledge to their death.

The other ability, "Dash Attack", allows you to charge up a dash that will propel you forward and deal 60 damage to an enemy you've targeted. This attack is also useful to move quickly, as you can perform the attack several times in a row in the air, for example to escape the storm, or to push an enemy. This attack has 3 charges and a cooldown of 10 seconds.

And that's all you need to know about the Kinetic Blade in Fortnite. We wish you a lot of fun with the new weapon!