Another competitor is entering the ring for wrestling simulators, as AEW Fight Forever looks to launch in the coming months for next-generation consoles. But what do you need to know about this upcoming game? Let's see.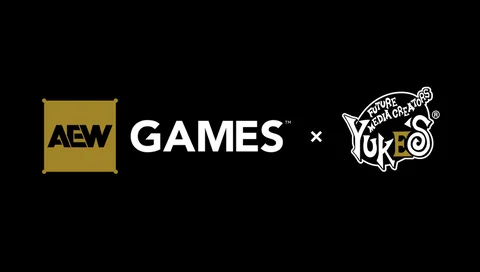 Wrestling games won't be limited to the WWE 2K Series, as AEW launches their first simulator in 2022. It's called AEW Fight Forever, and Yuke's Co Ltd is developing this game with publishing coming from THQ Nordic.
We will have access to numerous wrestlers from the AEW roster, including Chris Jericho and Nyla Rose. But what information is known about this upcoming game? What can we expect from the experience? You'll be surprised.
Is AEW Fight Forever Coming Out In 2023?
Inside sources have suggested that AEW Fight Forever will arrive by September 2022. However, retailers haven't listed this upcoming game for preorder.
We believe AEW Fight Forever will launch later in Q4 2022. Therefore, you can expect this game to arrive before the 2022 holiday season or shortly after.
It's noted that AEW Fight Forever will launch onto the PlayStation 5. This game won't be exclusive to any console, as additional platforms are being supported. Read more about that support below.
Game Setting, Story, And Everything We Know About AEW Fight Forever
AEW Fight Forever will provide an identical experience to WWE 2K22. However, there will be notable differences between the two games in terms of roster & location. We will have an entirely different roster of wrestlers that compete in numerous locations not seen in the WWE. Confirmed wrestlers for AEW Fight Forever include:
Bryan Danielson
Kris Statlander
Kenny Omega
Thunder Rosa
Hikaru Shida
Chris Jericho
Darby Allin
Jungle Boy
Ruby Soho
Nyla Rose
Own Hart
CM Punk
Sting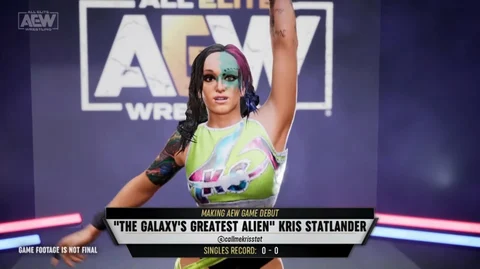 Numerous other competitors are appearing on the roster. You can expect familiar faces from the WWE franchise, including Shawn Spears and Ruby Soho. You'll also see Paul "The Big Show" Wight in AEW Fight Forever. Moreover, Malakai Black and Jeff Hard are appearing in this upcoming game. We'll also see Dustin Rhodes and Christian Cage make appearances.
The AEW Fight Forever roster is exciting and should provide some incredible gameplay, especially when considering that Owen Hart & Sting are returning as classic characters. Could you imagine a tag-team matchup with Christian Cage, Chris Jericho, Owen Hart, and the Sting? This would be an incredible battle to witness!
Unfortunately, the available venues in AEW Fight Forever haven't been identified. We don't know which stadiums are being added to this upcoming game. As such, we will update you when more information is known. As you'll see from the announcement trailer, these venues look impressive compared to the character models.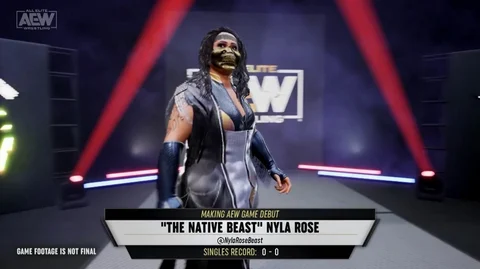 It's noted that visually, AEW Fight Forever isn't fantastic. The character models are unrealistic and look unnatural in their surrounding environments, but this is expected for AEW's first entry into the wrestling simulator genre. Remember how WWE games looked ten years ago? It was horrible.
Is AEW Fight Forever Coming To Xbox Series X/S And PC?
THQ Nordic is launching AEW Fight Forever onto the Xbox Series X/S, PS5, and PC. There hasn't been any word regarding this upcoming game's pricing or release date.
We will update you when more information on AEWs Fight Forever arrives. For now, you can watch the early gameplay trailer below.
Is AEW Fight Forever Part Of Xbox Game Pass?
We cannot share any information on the possibility of AEW Fight Forever arriving on the Xbox Game Pass. It's possible, as THQ Nordic and Microsoft have worked together on multiple occasions. Still, we cannot confirm nor deny the potential of this title arriving on the Xbox Game Pass.
Game Trailer
The lack of information on AEW Fight Forever has made the marketing and press of this game difficult. Despite that, we hope you enjoyed our examination of this upcoming game. We believe it has the potential to overcome WWE 2K22, but that will require a certain level of dedication from Yuke's Co Ltd and THQ Nordic.

Look below to watch the early gameplay footage of AEW Fight Forever.