Are you prepared to fight off the demonic in New York City? Because Alan Wake needs your help in 2023 when he returns to next-generation consoles like the Xbox Series X/S.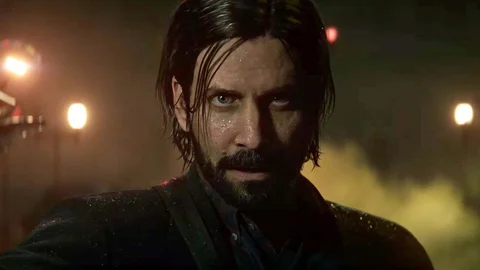 Eleven years have passed since Alan Wake returned to Bright Falls, and for many, the horrific adventures that took place remain fresh in their memory. But another adventure is coming with Alan Wake 2, and terrifying experiences are promised to whoever downloads this game upon its release.

Remedy Entertainment wouldn't let you down, as they've been developing Alan Wake 2 for over a decade. But guess what? Things are different this time, as it's been confirmed that Alan Wake will roam around New York City.
This means everyone should prepare for hours of frightening entertainment, as possessed monsters will make their way to New York City. However, the experience will be more realistic than ever. Remedy Entertainment has confirmed they're utilizing an entirely new graphics engine for Alan Wake 2. Therefore, everyone can expect the gameplay and visuals to seem borderline realistic.
Alan Wake is described as an unraveling mystery that takes place in demonic forests and supernatural environments. The game became influential among audiences for incorporating a multitude of horror motifs. It caused this game to feel more like a cinematic experience, which is difficult for any developer to accomplish.
Younger generations that didn't purchase Alan Wake in 2010 can experience this game for the first time by buying the remastered version. They'll be playing it on next-generation consoles with improved graphics. Doesn't that sound amazing? We think so.
Is Alan Wake 2 Coming Out In 2023?
According to a recently released financial report from the Remedy studio, the game is in the final stages of full production. At the same time it is a great confirmation that the game is expected to launch in 2023.
Tero Virtala himself, i.e. Remedy's CEO, assures players of the effectivity of the team's work and admitted that the most important goal is to release the sequel this year.
Game Setting, Story, And Everything We Know About Alan Wake 2 | All Leaks & Rumors
The 2nd Alan Wake is set within a fictional version of New York City. We haven't seen much of this environment since Remedy Entertainment announced the game, but some concept art has been released.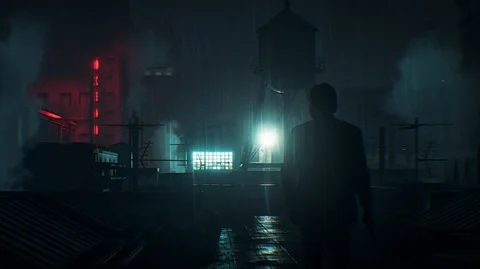 Images released suggest that New York City will be experienced throughout the evening and not the day. This would work positively with the science-fiction horror theme of Alan Wake 2. But our questions go beyond the environment that Alan Wake will explore. We're interested in the storyline and gameplay, which seems to have changed tenfold.
Remedy Entertainment confirmed that the sequel is internally considered an original project. It's been promised that the 2nd Alan Wake will focus on survival-horror over combat and challenges, meaning that exploration and solving of the mysteries will be more important than anything else. But that isn't necessarily bad, as it felt incredible to explore Bright Falls in Alan Wake Remastered.
We're wondering if Remedy Entertainment will have Alan Wake return to Bright Falls in the sequel, possibly with some DLC Packs? That would be amazing, as this could lead towards an unexpected trilogy for Alan Wake.
It's noted that Remedy Entertainment is developing the 2nd Alan Wake on Northlight, an in-house game engine. The snippets we've seen of this engine suggest that next-generation features like RTX Lighting will be incorporated into Northlight. Therefore, gameplay and exploration will provide a greater sense of realism.
Is Alan Wake 2 Getting Released On The Xbox And PC?
Remedy Entertainment will launch Alan Wake 2 onto all major platforms, including the Xbox Series X/S and PC. The official release date to when the sequel is coming hasn't been provided. However, you can be ensured that special editions will be launched for a digital and in-store environment.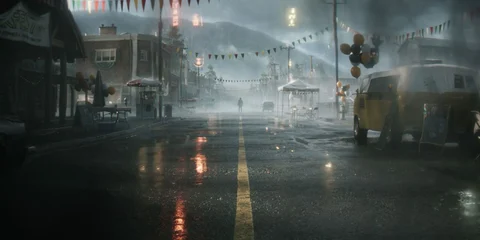 We're expecting that Alan Wake 2 – Deluxe Edition will have access to the downloadable content and artbook. Otherwise, you should be capable of purchasing the regular version of this game for CAD 69.99, USD 59.99, EUR 59.99, or GPB 39.99.
Will Alan Wake 2 Be Part Of The Xbox Game Pass?
Here's where things get somewhat confusing. We cannot accurately predict if the Xbox Game Pass will support Alan Wake 2. It's possible that Remedy Entertainment won't want to release their upcoming sequel to the streaming/gaming service.
Acquiring this game for free might not be possible. You might need to pay the required cost for download. But trust us, that purchase will be worth every moment experienced in Alan Wake 2. You won't be let down by Remedy.
Game Trailer
We're greeted with Bright Falls when the trailer starts, which immediately brings back fond memories from Alan Wake Remastered. But things change, and the trailer moves towards New York City, which feels more ominous and terrifying than Bright Falls ever did.
Trailer footage continues to switch between Bright Falls and New York City before we're greeted by our main character, except Alan Wake comes across more like Keanu Reeves in John Wick than anything else.

It has been eleven years, and this man has aged into a hardened warrior prepared for any horrific or terrifying event that Bright Falls/New York City could unfold. The real question is: are you ready?
Game System Requirements
Below we've provided an estimate of the game system requirements for Alan Wake 2. Please note that these requirements could change by the time Alan Wake 2 is launched by Remedy Entertainment.
Minimum System Requirements
| | |
| --- | --- |
| Category | System Requirements |
| Operating System | Windows 7, Windows 10, or Windows 11 (65-Bit) |
| CPU | Intel Core i5-4460 / AMD FX-8350 |
| RAM | 8GB |
| Storage Space | 55GB |
| Hi-Rez Assets Cache | TBC |
| GPU | AMD Radeon R7 260X V3 / NVIDIA GeForce GTX 760 |
| Video Memory | DirectX 12 |
| Graphics Driver | TBC |
Recommended System Requirements
| | |
| --- | --- |
| Category | System Requirements |
| Operating System | Windows 7, Windows 10, or Windows 11 (65-Bit) |
| CPU | Intel Core i7-4790 / AMD FX-8370 |
| RAM | 16GB |
| Storage Space | 55GB |
| Hi-Rez Assets Cache | TBC |
| GPU | AMD Radeon R9 FURY / NVIDIA GeForce GTX 980 TI |
| Video Memory | DirectX 12 |
| Graphics Driver | TBC |