Counter-Strike: Global Offensive 2 should be released in 2023. On this page you can find all the currently available information, including the rumored release date.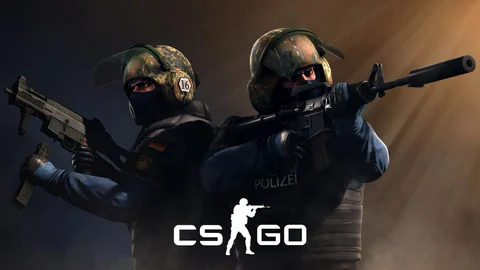 A new Counter-Strike game is finally coming! It's rumored to be called Counter-Strike: Global Offensive 2, and it's expected to be released in beta very soon. On this page you can find everything we currently know about CS:GO 2.
Looking to upgrade your hardware? You can't beat a 4090 right now!
Counter-Strike: Global Offensive 2 Release Window
According to leaks, Counter Strike: Global Offensive 2 will be launched in beta in March 2023. This release window has been most credibly suggested by veteran Counter-Strike journalist Richard Lewis, so we believe it.
As Lewis writes:
Speaking under the condition of anonymity sources with a knowledge of the game's development told us that indeed there was a new version of Counter-Strike: Global Offensive on its way and that had been worked on for some time. The new version is almost certainly set to be released under the working title Counter-Strike 2 and the tentative release date for the beta is in this month of March with April 1st at the outside.
Not too long to wait at all then.
Besides simply believing the word, more leaks have come to light that confirm the impending arrival of a new version of the iconic Counter-Strike.
Continuous changes on the developer pre-release server, as well as the registration of the trademark "cs2" clearly suggest that the game is already buttoned up to the last button, before being made available to players on Steam soon. Learn more about it here.
Latest Leaks & Rumors About CSGO 2
So far we know almost nothing about CS:GO 2, except for the fact that it exists and will be released in beta soon. What we're expecting is basically a technical upgrade to CS:GO, moving the game on to Source 2, and improving the server tick-rate, with a couple of new maps thrown in.
Source 2
It's rumored (and fairly obvious) that CS:GO 2 will be made on Valve's latest engine: Source 2. CS:GO is still running on the original Source engine from 2004, and although the engine has been upgraded over time, CS:GO does now look admittedly dated in 2023.
The closest thing we have to evidence for the move to Source 2 comes from Richard Lewis again, the same source who gave us the release window. But it was also corroborated by dataminers.
Leaked Maps
Our valuable dataminer Maxim "Gabe Follower" Poletaev, who is known for his publications on Valve's signature productions, keeps us updated on the latest news about CS:GO 2.
Thanks to his constant tracking of the developers' activities, we can already get acquainted with the list of maps that have Source 2 versions. The list includes such classics as Overpass and Inferno, although it may come as a surprise to many that the long-awaited Cobblestone, which disappeared from the official tournament pool almost five years ago, is also on the list.
Reminder of possible Source 2 map pool based on our espionage on @CSGO devs.

de_overpass_s2 / de_shortdust_s2 / de_lake_s2 / de_inferno_s2 / ar_shoots_s2 / cs_italy_s2 / de_cbble_s2 pic.twitter.com/G5ZZzVRTwE

— Gabe Follower (@gabefollower) March 14, 2023
"Tickless Servers"
Returning to our Gabe Follower, according to him CS:GO 2 will have a "tickless" server. The tick-rate of a server is the amount of times per second that a server is refreshed (CS:GO runs at 64 ticks, Valorant 128, CoD and Apex only 20).
Here is the leak from Gabe:
I don't think CS:GO on Source 2 will introduce 128 tick rate, based on new strings in Dota 2 updates, devs are working on a new "tickless / subtick" system. pic.twitter.com/ExSSzYVgrX

— Gabe Follower (@gabefollower) March 7, 2023
We have no idea what a "tickless" server could be. Surely the server will need to refresh? But it's probably just the marketing term for a new type of technology that allows the server to refresh at either a variable tick-rate or just a very fast one.
Will we ever get a version of Pro-City in CS?
Will The CS:GO Skins Market Be Carried Over To CS:GO 2?
Yes, all of your CS:GO skins will almost certainly be ported straight over to CS:GO 2. We don't have confirmation of this, but we are 99.99% sure. Why? Because the CS:GO skins market is so large that it makes up a significant part of Valve's income, and we're convinced the publishers would never want to disrupt this revenue stream.
And that's pretty much all we know about CS:GO 2. The important thing to remember is that it's probably coming in March 2023, and it's basically going to be a huge technical upgrade to CS:GO.
If you're looking for new shooters to play, keep an eye out for XDefiant this year (it's much better than most of us were expecting).
This article contains affiliate links which are marked with [shopping symbol]. These links can provide a small commission for us under certain conditions. This never affects the products price for you.