EA's have just posted a live countdown timer for the reveal of their next Formula 1 game, F1 22. Here's everything you need to know about when and how to watch.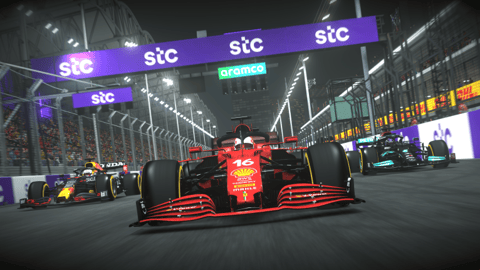 With development now frozen, and races beginning in the world of actual Formula 1, fans are flocking back in record-breaking numbers to the world's favorite motorsport. But what can you do between events? How can you pass the time? With Formula 1 games, of course! And while there have been many games that try to capture the magic of this sport, none have achieved it quite like EA's F1. That's why we're excited to let you know that F1 2022 will be revealed today, April 21. Here's everything we know so far.
The Countdown Begins For The Reveal Of F1 22's
EA have launched a 24-hour countdown timer on the official website for F1 2022, and when the time runs out, the game's reveal trailer is expected to be shown. We aren't just guessing about that last part, they say themselves, "See the official F1® 22 reveal on April 21st, 2022". You can watch the reveal trailer yourself here, it's expected to drop on April 21 at 08:00 PT (11:00 ET / 16:00 GMT / 17:00 CET).
So what might we see? Well, the game is releasing this summer, and as that's so close, we can probably expect actual gameplay footage, and not just a series of cinematics (we hate it when game trailers do that). Racing games have always led the pack when it comes to visuals, so we're hoping for something pretty spectacular, but they have been tight-lipped about specific features.

Will it be good enough to compete with the new Forza Motorsports? Only time will tell.