A Final Fantasy 16 PC version is all gamers want in 2023, but is it actually happening? Producer Naoki "Yoshi-P" Yoshida is confused over fans expecting a PC port... after one was announced by Square Enix.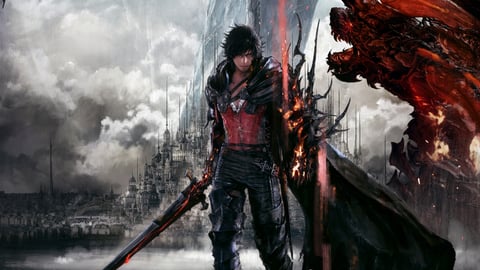 Final Fantasy 16 is almost here and thanks to one banger trailer after another, our hype level is pretty high. It will definitely be one of the best games of 2023, but will it be on PC? It has already been confirmed for a PS5 release on June 22, but fans are praying for a PC version. Luckily, we think it might eventually happen... or will it? There's some confusion around a possible PC version, caused by the game's producer.
Final Fantasy 16 PC Version — Fans Will Have To Wait A Long Time... Or Will They?
It looks like Final Fantasy 16 could come to PC, but not in 2023. Two trailers revealed, that while the game is a PlayStation-exclusive, it will also be available for PC at a later date. The first one was there since the beginning: the exciting reveal trailer for the game says at the end "Also available on PC".
When will Final Fantasy 16 come to PC though? During the Game Awards 2022, the game got another amazing trailer, revealing the June 22 release date for the PS5 version. At the very end of this beautiful piece of poetic cinema, the game is presented as a "PlayStation Exclusive"... with an asterisk. Here's the fine print the asterisk refers to:
"not available on other platforms until 12.31.2023"
So, Final Fantasy 16 will come to other platforms than the PS5 in 2024, which apparently included the PC. Or will it? There seems to be some confusion, even within the development team. Naoki "Yoshi-P" Yoshida, the producer of the game, has commented on a possible PC version and sounded like a confused grandpa while doing it.
His quotes were translated by @Genki_JPN on Twitter from Japanese to English. Yoshi P said in a livestream: "Nobody said a word about a PC version release. Why is it like a PC version is releasing 6 months later? Don't worry about that, buy a PS5!" While buying a PS5 is not a bad idea in 2023, Mr. Yoshida is just wrong about everything else, as we just showed you. Square Enix literally said the game will come to PC.
So... what's going on here? Not sure, to be honest. Maybe Yoshi-P is just being weird or playing coy with later ports of the game. He did kind of backpedal by saying "Sorry, I went overboard. We did our best, so please look forward to it". So this might just be some strange joke. If you're looking forward to Final Fantasy 16 on PC, don't worry: we still think it will happen.
In Final Fantasy 16, players will take control of protagonist Clive Rosfield and a rotating party of companions, experiencing epic adventures and fun shenanigans in the land of Valisthea. The game is produced by Yoshi-P and his team, who have become legendary since creating Final Fantasy 14: A Realm Reborn.
This fact alone guarantees a lot of excitement for FF16, but the game does also just look astonishing. Here's the latest trailer, I hope it will comfort you during your wait for 2024, my dear PC gamer.

This article contains affiliate links which are marked with [shopping symbol]. These links can provide a small commission for us under certain conditions. This never affects the products price for you.