Are you ready to get back into the driver's seat? Then get prepared, we've got another Forza Motorsport coming, and I'm here to tell you all about it.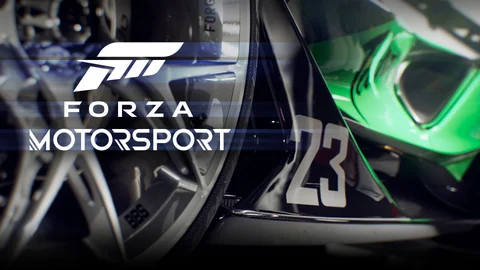 Get ready; Forza Motorsport is being rebooted for the Xbox Series X|S with Turn 10 Studios at the helm. They have confirmed that numerous upgrades are coming to the next-generation version of their flagship racing title, allowing everyone to have an improved experience. This has me excited about the possibilities for online and campaign racing. However, there's a great deal more involved with this game than you'd expect.
Forza Motorsport's next-generation advancements will create a realistic experience based on simulation gameplay. This has resulted in comparisons between the Codemasters F1 franchise and Gran Turismo, but there will be significant differences that change up the gameplay formula. For instance, Turn 10 Studios is adding an updated suspension model to improve the performance and stability of our vehicles. As a result, we should have superior racing lines when playing the online multiplayer mode.
Everything about Forza Motorsport indicates that the experience will be better. But what else should you know before this game is released and made available for purchase? Well, let's find out.
This Is The All-New Forza Motorsport [Xbox & Bethesda Showcase Update]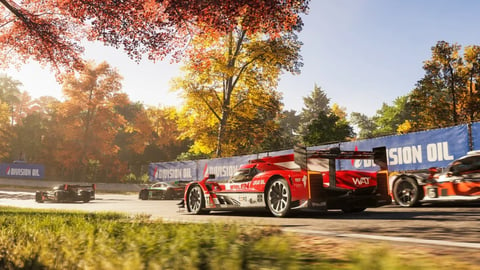 Hello, and welcome to the new generation of Forza Motorsport for the Xbox Series X/S. I couldn't be more excited to explain this game to you, as racing has become my bread & butter. As Dan Greenwalt says, Forza Motorsport is known for its photorealistic beauty and state-of-the-art immersion. This was proven throughout the 2022 Xbox & Bethesda Showcase on June 12th.
The sweeping corners & elongated straights of Maple Valley were showcased on the Xbox Series X/S with an immediate improvement in the driving experience. That's because Turn 10 Studios has improved the fidelity of Forza Motorsport's physics simulation by 48x. This should provide heightened realism when attacking our opponents for an overtake.
Forza Motorsport's generational leap focuses on the immersion of racing. Therefore, various technologies have been incorporated to guarantee that the 8th instalment in this franchise is more realistic than any other. Turn 10 Studios has included features like:
Advanced Rendering and Procedural Generation Techniques
Photogrammetry and 3D Material Scans
Advanced Material and Shaders
Ray-Tracing Lighting
These technologies are being combined to revitalize racing within the Forza Motorsport series. For example, track temperatures are changed by the ambient lighting and time of day. But don't think that Forza Motorsport will be like F1 2022, as the time of day system is dynamic. This means tire and fuel management will be more complicated than ever before. Truly, Forza Motorsport is about to become a racing simulator.
Realism goes beyond the dynamic tracks and lighting system, as car damage will play a significant role in the racing experience. You could find these vehicles experiencing underbody damage, back-wing damage, and much more.
Drivers will need to consider all these factors when racing. It will give us all a greater sense of racing, a greater sense of overtaking, and a greater sense of accomplishment!


If you're curious about what else went down at the 2022 Xbox & Bethesda Showcase, you can read about it here.

[Original Article]
Is Forza Motorsport Coming Out In 2023? [Release Window Update]
Turn 10 Studios confirmed throughout the 2022 Xbox & Bethesda Showcase that Forza Motorsport would launch to the Xbox Series X/S, PC, and Cloud by Spring 2023. This gives an official release window for this upcoming simulator.
There still hasn't been any word regarding the special editions for Forza Motorsport. However, remember that this game is launching on the Xbox Game Pass as a day-one exclusive. Either way, patience is required with the development of Forza Motorsport, as we don't want another repeat of Halo Infinite.
Game Setting, Story, And Everything We Know About Forza Motorsport So Far | All Leaks & Rumors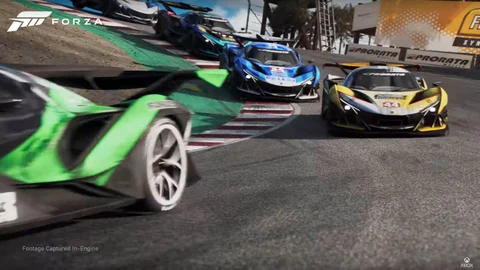 Unfortunately, Turn 10 Studios hasn't provided any updates on the Forza Motorsports storyline and that's because they are more focused on designing a campaign that can match the multiplayer races.
Forza Motorsports Creative Director has confirmed that environmental circumstances will affect the vehicle's performance and stability. For instance, track temperature will affect the tires' pressure and grip while cornering. We wonder how different the night & day modes will be in Forza Motorsport. If we're correct, everyone must learn how the weather breaks down each tire compound. Otherwise, critical mistakes could be regularly made when touching the corners.
Forza Motorsport will have a similar approach to Pirelli in Formula One. This means we'll have superior control over how our vehicle performs throughout each race. But what can these tire compounds accomplish over an entire race? Let's find out.
Soft Tires – Faster at 20+ Laps.
Medium Tires – Normal at 40+ Laps.
Hard Tires – Slower at 50+ Laps.
How these compounds are utilized throughout an event will drastically affect the position outcome of drivers, as the simulation setting will cause overworn tires to have punctures. You'll need to account for driver and team strategy, or the best outcome for that event won't be reached. But the level of stimulation we've discussed is purely speculative. Turn 10 Studios hasn't confirmed how much the tire compounds will play a role in Forza Motorsport.
We're confident about our speculations, as previous entries into this franchise have focused on a single point of contact calculated at 60x per second for the physics engine. This has changed with the rebooted version of Forza Motorsport, which has eight points of contact at a calculated 360x per second.
The updated physics engine will require that players maintain a better skill level in Forza Motorsport. Luckily, Turn 10 Studios encourages everyone to improve their talents by participating in an open practice, qualifying session, and feature race. But we expect a learning curve because of the updated suspension model in Forza Motorsport. These vehicles will drive with an added sense of realism, which could be difficult for some and easy for others. Only time will tell how the updated suspension models affect our races.
Is Forza Motorsport Getting Released Onto PC And Xbox?
Everyone should know that Forza Motorsport has been an exclusive property with the Xbox and PC since launching in 2005. As such, you can exclusively experience this racing simulators through the Xbox Series X|S and PC.

Is Forza Motorsport Part Of The Game Pass On Xbox?
Microsoft and Turn 10 Studios have confirmed that Forza Motorsport is launching day one onto the Xbox Game Pass. This means you won't need to purchase this game outright, as subscribed members of the Xbox Game Pass can download it for free. Unfortunately, we cannot tell you when Forza Motorsport will be available, as Turn 10 Studios hasn't provided an official release date. All that's known is the game will arrive sometime in Spring 2023.
Can I Join The Forza Motorsport Beta Test?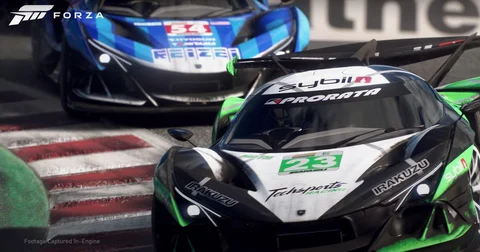 Turn 10 Studios is randomly selecting players to participate in the beta test. They have stated that critical feedback on focused areas is needed to ensure the quality of Forza Motorsport. However, everyone can provide their gameplay suggestions to Turn 10 Studios by joining the Forza Feedback Panel. Depending on the proposal you've made, there's a possibility you could be involved with future playtests.


Turn 10 Studios hasn't provided any information on when the next playtest will happen. However, gameplay footage has been shown after the 2023 Xbox & Bethesda Showcase. We would recommend watching that footage to understand where this series is going.

Game Trailer and Demo
Forza Motorsport's trailer provided an added sense of immersion and realism that we weren't expecting. The footage emphasized that everything seen was captured in-engine, meaning that Forza Motorsport could be the most realistic racing game we've ever experienced. This would explain why Turn 10 Studios has required more time than usual to develop Forza Motorsport's reboot. But either way, we're expecting this game to have some serious hype.
Game System Requirements
As I'd mentioned seconds ago, there's an added level of realism with Forza Motorsport's reboot. This means there's an expectation that next-generation system requirements will be required. I'm expecting most of us will need to upgrade our computers with new CPUs and GPUs. But Forza Motorsport should be worth the cost of those upgrades of purchasing an Nvidia GTX GeForce 3000 Series.
Minimum System Requirements
| | |
| --- | --- |
| Category | System Requirement |
| Operating System | Windows 10 & Windows 11 (64-bit or Later) |
| CPU | Intel Core i5 6600K / AMD FX-8350 |
| RAM | 8GB RAM |
| Storage Space | TBC |
| Hi-Rez Assets Cache | TBC |
| Video Card (GPU) | Nvidia GeForce GTX 1050 Ti / AMD Radeon RX 570 |
| Video Memory | DirectX - Version 12 |
| Graphics Driver | TBC |
Recommended System Requirements
| | |
| --- | --- |
| Category | System Requirement |
| Operating System | Windows 10 & Windows 11 (64-bit or Later) |
| CPU | Intel Core i7-5820K / AMD Ryzen 5 2600 |
| RAM | 12GB |
| Storage Space | TBC |
| Hi-Rez Assets Cache | TBC |
| Video Card (GPU) | Nvidia GeForce RTX 3070 / AMD Radeon RX 6800 |
| Video Memory | DirectX - Version 12 |
| Graphics Driver | TBC |