Genshin Impact version 3.5 will be the next big update. Various leaks have shown us some teasers of possible content such as the two new characters for the next version. Here is everything we know up to this point and the presumed release date.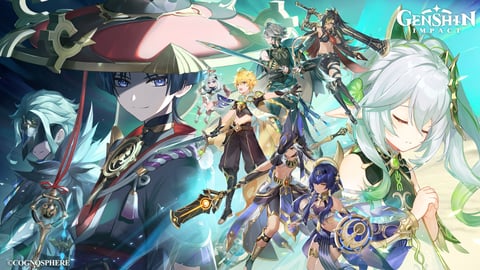 Genshin Impact version 3.5 is already a hot topic within the community. Since various leaks have hinted at possible content for the new update, everyone has been speculating about the game's future. Two new characters have already been shown by HoYoVerse, but apart from that, we haven't received any official information yet.
However, leaks have been piling up lately, revealing some interesting details. Here is everything we know about Genshin Impact version 3.5.
Genshin Impact Version 3.4 – New Characters, Banners And So Much More!
Genshin Impact Version 3.5 Everything We Know
Release Date
Genshin Impact version 3.4 has just been released and with the ongoing Lantern Rite Event in the game, people didn't really have time to talk about the release of the following version. Although we can't share any official info's with you yet, we can assume that the next version will release on March 1st 2023.
A popular Genshin Impact leaker has recently posted a timeline where all the important dates were listed. Since their prediction for the recent version 3.4 turned out to be correct, why would it be any different this time?
New Characters And Banners
A week ago, HoYoVerse has revealed two upcoming characters on their official Genshin Impact Twitter account. So it's safe to assume that we can look forward to soon have Mika and Dehya as playable characters in Genshin. Both are already known to most of us, at least if you have completed Chapter III of the Archon Quest, which is where Dehya is being introduced to us.
If you would like to know more about them, take a look at the article below: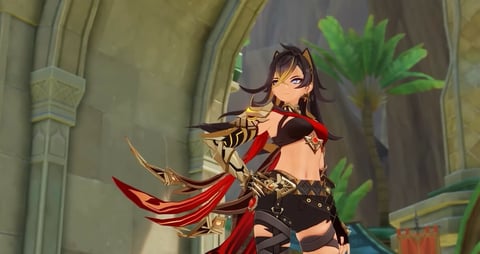 In terms of Banners, we can definitely expect Dehya to have her own event banner just like Alhaitham has in the current version. Likewise, we can assume another five-star character to get a banner rerun just like Xiao did.
Archon Quest And Lore
Apparently, version 3.5 is going to have a new Archon Quest, which is basically what everyone's talking about when it comes to leaks. It is rumored that Kaeya is going to play a bigger role in it and will have interactions with Dainsleif. What the Archon Quest Chapter III: Act VI will be about specifically is still to be unveiled.
A quick overview of 3.5:

1. Dehya (5), Mika (4)
2. Chapter III: Act VI ft. Dainsleif, Kaeya, and Eide
3. Windblume v2, free event claymore
4. Shroom Tower Defense
5. Vibro-Crystal Research v2
6. Spices From the West v2
7. Faruzan hangout
8. Eula, Kokomi, Sara in TCG
9. Alice

— Genshin Intel (@Genshin_Intel) January 18, 2023
Windblume Event
The Windblume Event was also mentioned by several leakers, featuring Amber and Collei. In 2021 the event started on March 19, and we can probably expect it to launch around the same time this year.
What are your expectations of Genshin Impact version 3.5? Do you trust the leaks?
Playing beautiful games like Genshin Impact is a much better experience with the right equipment. Click here to find everything you need to improve your gaming setup!
This article contains affiliate links which are marked with [shopping symbol]. These links can provide a small commission for us under certain conditions. This never affects the products price for you.