We've got you covered with all the latest information and details about Hollow Knight Silksong. Including the release date, the story and all available platforms.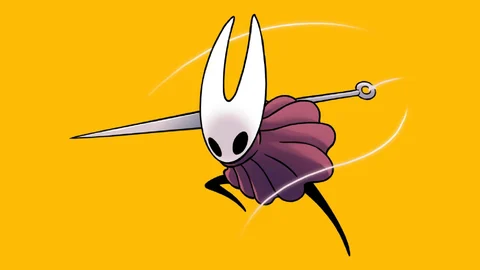 Hollow Knight: Silksong is one of the most anticipated games of the year. It is the sequel to the popular Metroidvania game Hollow Knight, developed by Team Cherry.
The release date for Hollow Knight: Silksong has not been confirmed, but it has been announced that the game will be launched on all major platforms, including PlayStation 4 and PlayStation 5. In this article, we will explore everything you need to know about Hollow Knight: Silksong.
Ori 3 Leak: The Journey Continues

Hollow Knight Silksong: Release Date Expectation

As recently confirmed by the studio, Hollow Knight: Silksong was originally planned for the first half of 2023, but it has now been delayed, and they haven't given us a new release date. We don't even have a release window, but we expect Hollow Knight: Silksong to release in Q1/2024. We will update you as soon as we know more.

Playable Platforms For Hollow Knight: Silksong
Hollow Knight: Silksong will be available on Xbox Series X, Xbox One, PS5, PS4, Nintendo Switch, and PC via Steam, GOG, and the Humble Store. Xbox has confirmed that Hollow Knight: Silksong will be available on Xbox Game Pass as a day 1 release in 2023. This means that subscribers will be able to play the game as soon as it comes out.

PlayStation owners have been wondering if Hollow Knight: Silksong will be available on PS4 and PS5. PlayStation has confirmed that the game will be available on both platforms.
The Story Of Hollow Knight: Silksong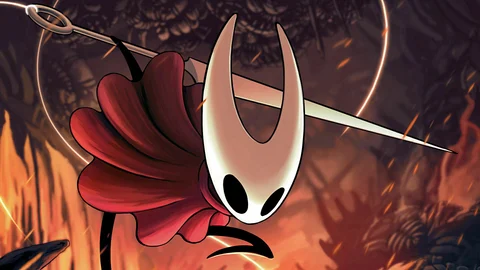 If you're a fan of Hollow Knight, you'll undoubtedly remember Hornet. This agile warrior often got in the way of the player character in the original game, but eventually became an ally. Now, in the highly anticipated sequel, Hollow Knight: Silksong, Hornet takes center stage as the protagonist of a new adventure.

The Plot of Silksong
Hornet finds herself in a precarious situation at the start of Silksong, as she is kidnapped and taken to a kingdom known as Pharloom. The developer, Team Cherry, describes this kingdom as being "haunted by Silk and Song," setting the tone for the journey that lies ahead.
Hornet's main objective is to ascend to the top of Pharloom, reach a shining citadel, and uncover the truth behind her kidnapping. This journey won't be easy, as Hornet must overcome a myriad of obstacles and enemies along the way.
Side Quests in Silksong
In addition to the main storyline, Silksong wil lfeature various side quests for Hornet to tackle. These quests are much more developed than those in the original game, and players can keep track of their progress in a journal. This addition offers an opportunity to delve deeper into the game's world and characters.
The Importance of Silksong
Hollow Knight: Silksong has been highly anticipated since its announcement, and for good reason. The original game was a massive success, receiving critical acclaim and a dedicated fan base. Silksong promises to build upon the original's strengths while introducing exciting new features and characters.
As a result, Silksong has the potential to be a significant player in the gaming industry. Fans eagerly await the game's release, and it's sure to attract new players to the franchise.
Hollow Knight: Silksong Trailer
The debut trailer of Hollow Knight: Silksong was revealed back in February 2019. It featured Hornet's kidnapping and showed her breaking free to explore lush meadows and dank underground passageways.
The gameplay trailer from E3 2022 showed new enemies, new bosses, new friends, and new towns to explore, complete with NPC characters and their associated quests.

Gameplay Features of Hollow Knight: Silksong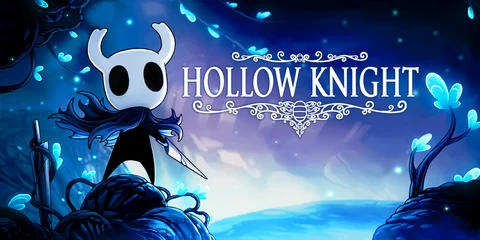 Hollow Knight: Silksong, the sequel to Hollow Knight, has been a long-awaited game that has already generated excitement among gamers. In this article, we will delve into what we know so far about the gameplay of this exciting sequel.
More Fluid Gameplay
Initially, the only glimpse we had of the gameplay was from the debut trailer. Despite it being a mere introduction to the sequel, it did give us a chance to witness protagonist Hornet in action, as she gracefully bounded and leaped over enemies.
Get some of the best gear for gaming right here on Amazon!
Now, with the release of the more recent trailer, it's apparent that the gameplay has been solidified and built upon, resulting in a more fluid and seamless experience.
Acrobatic Platforming
As we eagerly await the release of Silksong, it's evident that Team Cherry has taken great care to make the platforming more acrobatic, especially with Hornet. The new protagonist moves like a gymnast, effortlessly flipping over massive enemies with finesse.
Compared to the Knight in the original game, Hornet's movements are more nimble and dynamic, adding a refreshing element to the gameplay.
Healing Mechanics
In Silksong, healing works differently than in Hollow Knight. Hornet, unlike the Knight, can heal instantly by three health nodes, and to make it even more interesting, she can do this while on the move.
However, it's essential to keep in mind that Hornet has a Silk meter, and healing by three nodes of health immediately drains it entirely. Therefore, managing your Silk meter becomes a critical aspect of gameplay, making it a challenging yet enjoyable experience.
How Hollow Knight: Silksong Was Developed
Hollow Knight: Silksong wasn't initially meant to be a full-blown sequel to the original game. Instead, it began development as a DLC chapter for the Hollow Knight game, which would have starred Hornet.
However, the scope of the DLC was more significant than Team Cherry anticipated, leading them to create a sequel entirely dedicated to Hornet's adventures.
Brand New Features for Fans to Look Forward To
Hollow Knight: Silksong has surpassed expectations with its over 150 new enemies, including unique bosses to battle.
The game also features new gameplay mechanics that allow players to craft weapons, tools, and traps using materials from defeated enemies. These features add more depth and excitement to the game, making it a worthy successor to the original game.
An Unforgettable Soundtrack
The original composer of Hollow Knight, Christopher Larkin, has returned to collaborate with Team Cherry for the Silksong sequel. Fans can expect another memorable soundtrack, filled with tunes that enhance the game's overall experience. From intense boss battles to moments of triumph, the soundtrack will complement each moment in the game perfectly.
Hollow Knight: Silksong is one of the most highly anticipated games of 2023, and for good reason. With its beautiful graphics, engaging storyline, and unique gameplay mechanics, this game is sure to be a hit.
It will be available on all major platforms, including PS4 and PS5. So, get ready to explore the beautiful world of Hollow Knight: Silksong and experience the thrill of the adventure.

Games Like Hollow Knight
If you're looking for alternatives to Hollow Knight, the Ori games are an absolute must-play. Ori and the Blind Forest and Ori and the Will of the Wisps are critically acclaimed platform-adventure games, telling the emotional and visually stunning story of Ori, a guardian spirit navigating through beautifully hand-painted environments.

In Ori and the Blind Forest, players embark on a heartfelt journey as they guide Ori through a mystical forest to restore balance and save the Spirit Tree. The game features challenging platforming sequences, breathtaking visuals, and a touching narrative that explores themes of sacrifice, friendship, and love.
Ori and the Will of the Wisps continues Ori's story in a new adventure filled with peril and discovery. Set in a vast and diverse world, players accompany Ori on a quest to save a lost friend and unravel the mysteries of the land. The sequel introduces new abilities, engaging combat mechanics, and an expanded storyline that delves deeper into Ori's character and the interconnectedness of the world.
This article contains affiliate links which are marked with [shopping symbol]. These links can provide a small commission for us under certain conditions. This never affects the products price for you.