Honkai Star Rail features numerous types of elements. In this guide, we'll explain what every element does, how the toughness and weakness break system works and which element counters which.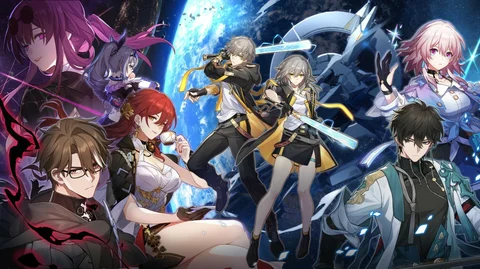 Honkai: Star Rail has just been released by HoYoverse and everyone is super excited to finally jump into this new open world map. In this game, every character is assigned to one of the seven elements in the game. These elements play a vital role in the games' combat system, and it is best to learn about their effects and how they work early on. This guide will teach you everything you need to know about elements in Honkai: Star Rail and how the toughness and weakness break system works.
Honkai Star Rail Codes (April 2023): Free Stellar Jade, Trailblazer Power & More
Honkai: Star Rail Element Guide
For those among you who have played Genshin Impact, this won't be completely new terrain. Just like Genshin, Honkai: Star Rail has seven types of elements. Depending on their element, each character will deal the matching elemental damage, which is very important when it comes to combat as each element will cause a different weakness break.
Honkai Star Rail: Tier List – These Are The Best Characters In The Game
I'm totally obsessed with this game, and I bet you are too. But have you checked out the amazing Honkai: Star Rail merchandise available on Amazon? Trust me, you're gonna want to add these awesome t-shirts to your collection. They come in a variety of unique colors and designs that will make you stand out from the crowd. I just grabbed a couple for myself, and I couldn't be happier.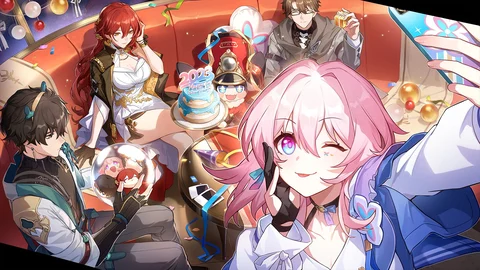 Toughness and Weakness Break System
A weakness break is caused, when you managed to deploy the enemies' toughness bar. You can do that by taking advantage of the enemies' weaknesses and attacking them with the according element. After the toughness bar has gone to zero, the enemy will have a weakness break. In that state, they will be open to an attack for a turn and take damage over time with additional debuffs applied to them.

Here are all seven elements in Honkai: Star Rail and their weakness break effect:
Physical – Bleed

Deals physical damage and applies the Bleed effect (DoT debuff)

Fire – Burn

Deals fire damage and applies the Burn effect (DoT debuff)

Ice – Frozen

Enemy freezes and won't be able to take action (Frozen DoT debuff)

Lightning – Shock

Deals lightning damage and applies Shock effect (Lightning DoT debuff)

Wind – Wind Shear

Deals wind damage and applies Wind Shear effect (Wind DoT debuff)

Quantum – Entanglement

Applies the Entanglement effect, causing it to get pushed back (deals Quantum DoT)

Imaginary – Imprisonment

Applies Imprisonment effect, which pushes them back in the turn order and reduces their speed
In this turn-based combat system, strategy is everything. Unlike Genshin Impact, quick reflexes and pure skill won't get you far in combat. Knowing the effects of the different elements on their target and applying them accordingly will give you a huge advantage in getting the upper hand in any fight in Honkai: Star Rail.
Don't forget to take a peek at our guide on Star Paths! They're totally crucial when it comes to combat and understanding your character's role in battle.
This article contains affiliate links which are marked with [shopping symbol]. These links can provide a small commission for us under certain conditions. This never affects the products price for you.