In Honkai: Star Rail, new characters are the most exciting thing about the game. Especially because the most powerful looking ones of them are locked behind a gatcha system, you should not underestimate the strength of free-to-play characters! We'll introduce them to you in detail right here!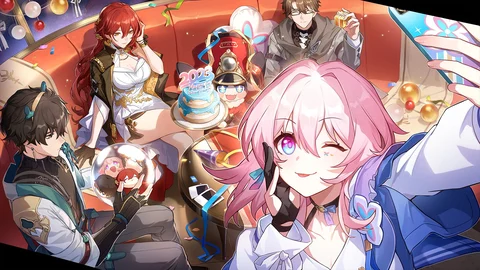 Just because they are free doesn't mean they are necessarily bad! Unlike in Genshin Impact, the free characters in this game seem to actually be quite strong. That means you can invest your valuable materials in them without feeling guilty for once. I'll just introduce them to you!

When building your team, pay attention to the synergies of the game. Just because some unites look good, doesn't mean they will fit into your team!
Honkai: Star Rail Free Characters
At the moment, there are eight free characters in Honkai: Star Rail.
The Trailblazer
The Destruction / PHYSICAL
The Preservation / FIRE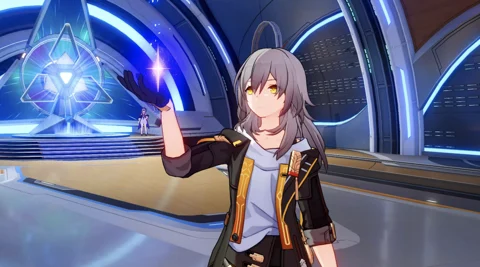 Since we will be spending a lot of time with our main character, especially in the beginning, we should take a close look at them. The main character is the only one, that is available in a male and female version, since the player can choose one of the options at the very beginning of the game. You can name them however you like.
At first, your character belongs to the destruction path and deals physical damage. Later on in the game, you can unlock its Preservation path, making them a fire type, that is able to tank a good amount of damage. You can swap freely between the forms after unlocking the second one.
Not only Honkai: Star Rail has some amazing characters! Since probably many of you played Genshin Impact as well, take a look at this stunning Keqing statue.
Generally speaking, the Trailblazer is strong and worth using, especially at the start of the game. With its two forms, the Trailblazer is a pretty versatile character to have in your team as well.
Dan Heng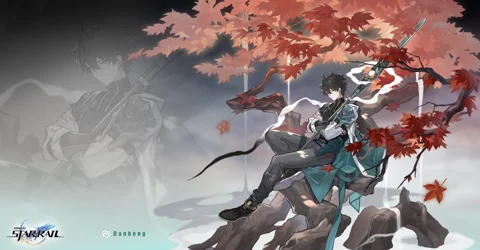 You will unlock Dan Heng along with March 7th very early in the story.
He has a really strong buffing technique and deals a good amount of wind damage. He is especially effective against single targets.
March 7th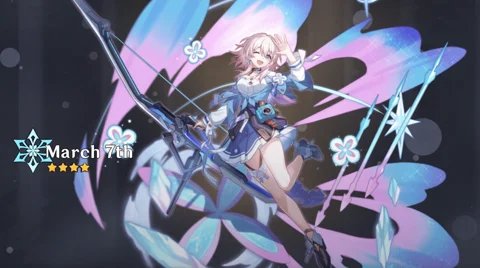 March 7th is the first unit you unlock at the start of the game.
She is an excellent support unit, providing some good AOE damage. She can freeze enemies and shield allies. Even her technique can freeze your opponents, making them unable to move at the beginning of the battle.
Apart from that is her design definitely an eye-catcher!
Serval
The Erudition / LIGHTNING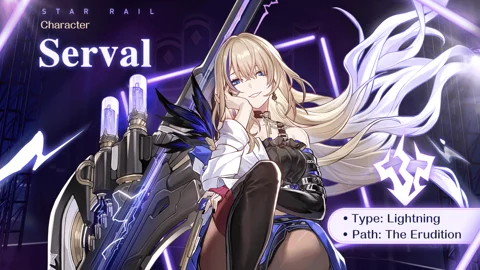 Serval specializes in multi-target lightning attacks. She deals lightning damage with her technique and shocks all opponents she hits. Her skills can also apply shock over time damage, which acts like a DOT.
She is a free-to-play character that was given to players due to the high amount of pre-registrations. You can find her in your mailbox, once that is available.
Natasha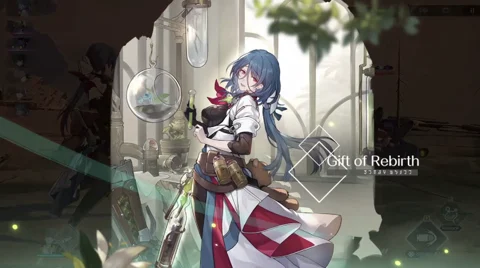 Natasha is one of the game's healers and is a doctor in the Underworld. You will get her for free after talking to her in the Jarilo-VI story.
Since you undoubtedly need one defensive option in your team, you should give Natasha a try after unlocking her. She is purely focused on restoring your HP and debuffing enemies.
Asta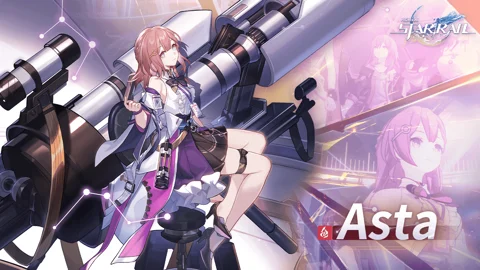 Asta is the first gatcha character in this list, don't worry, she is guaranteed from the pulling-tutorial!
She is a support type character as well and is responsible for buffing your team and applying burn damage to the whole enemy team. Her attack and speed buffs are really powerful!
Herta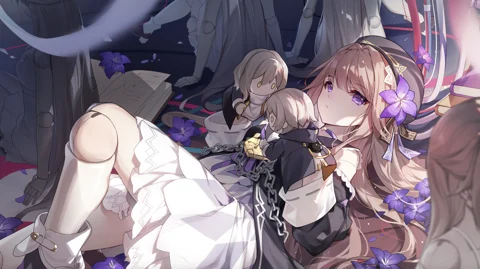 You can unlock Herta for free by clearing World 2 of Simulated Universe. You'll get some more Eidolons for completing World 4 and 6.
Herta is a multi-target attacker, specializing in ice abilities. Her technique is buffing her own damage. Her abilities deal damages whenever an enemy falls below a certain HP percentage.
Qingque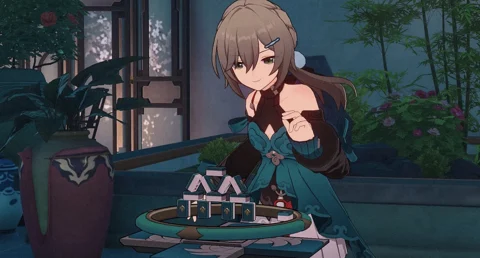 You will get Qingque for free after completing Memory Stage 3 of Forgotten Hall, which is one of Honkai: Star Rail's end game options.
She has a pretty unique fighting style, since her weapon of choice are mahjong tiles! She throws multi-target quantum attacks and if she gets four-of-a-kind, she gets an attack buff. Her technique gives her two tiles at the start of each match.
Which character do you like the most from the free-to-play roster? My choice would definitely Qingque or Herta!
Another game that is about to release is Diablo 4! If you are not too familiar with the game, you can check out our quick class overview!
This article contains affiliate links which are marked with [shopping symbol]. These links can provide a small commission for us under certain conditions. This never affects the products price for you.