There are two main aspects to consider, when building your perfect Honkai Star Rail team! One being the pure aesthetic of the units and if you like their look and story. The other one is definitely the strength of your chosen characters and their place in the current meta. But what does the meta look like right now and what changed over the course of version 1.0?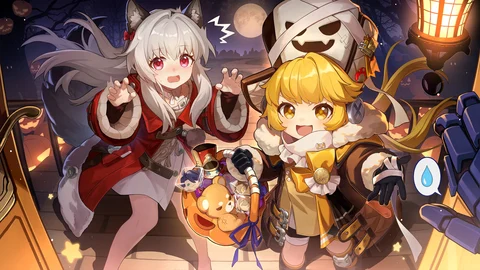 The strength of your team and how far you will make it within Honkai Star Rail, depends almost purely on how strong and well build your units are. But since there are a bunch of characters to choose from already, it's particularly hard to find the right one for your lineup.
The following tier list might help you to decide, which characters are worth investing in (resources and pulls) depending on their role in a team set up.
Did you know that you can get free stuff with Amazon Prime in Genshin? Just recently, Honkai Star Rail rewards got added into Prime Gaming as well, so make sure to sign up to Prime Gaming for free in-game rewards!
Honkai Star Rail: Tier List
So we've structured this guide into the three different roles characters can fall into. You have Damage Dealers, Buffer / Debuffer and Defensive Supports.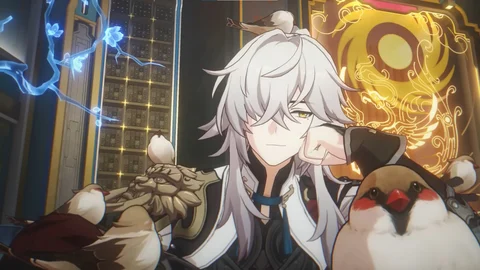 Each of these roles have their own job to do in a battle. This means you have to pick a suitable choice from each of these categories. Every one of these has Star Paths that show, how they work.
You can find more on the Paths in Honkai Star Rail and how they work right here:

Important to note is that there are no Elemental Reactions like in Genshin Impact. Instead, due to the turn-based system, each enemy has weaknesses. Certain characters are especially good at breaking said weak points, which is called Weakness Break!
If you are interested in how Weaknesses Break works, check out this article:
ILet's get into the first category:
Damage Dealers
This is by far the largest category, so you have quite a few characters to choose from.
| | | |
| --- | --- | --- |
| Ranking | Character (5-Star) | Character (4-Star) |
| S+ | | |
| S | | |
| A | | |
| B | | |
| C | | |
Buffs & Debuffs
Since the game is still pretty new and not a lot of characters have come out yet, so the distinction isn't as large here.

| | | |
| --- | --- | --- |
| Ranking | Character (5-Star) | Character (4-Star) |
| S+ | | |
| S | | |
| A | | |
Defensive Supports
What would any team be without someone keeping everyone alive? This essential role needs to me selected carefully, so here are your choices.
| | | |
| --- | --- | --- |
| Ranking | Character (5-Star) | Character (4-Star) |
| S+ | | |
| S | | |
| A | | |
Hopefully you find your favorites characters in the S+ rank!
If you like a certain unit in particular even tho they have a pretty bad rank, don't be bummed out too much! Almost all characters are playable, and it is not about how fast you rush through the story, rather than how much fun you have and if you play team that you actually enjoy playing!
Since the new version 1.1 is soon to go live as well, there is a good chance that the meta will change drastically with the release of Silver Wolf and Luocha!
Team building in Honkai Star Rail isn't always easy, and we hope this little tier list could help you decide on who to level up first!
This article contains affiliate links which are marked with [shopping symbol]. These links can provide a small commission for us under certain conditions. This never affects the products price for you.