You can change the hairstyle of Cal Kestis, the main character in Star Wars: Jedi Survivor. However, this option won't be available to you immediately. Here is how to unlock the ability to change hairstyles in Jedi Survivor.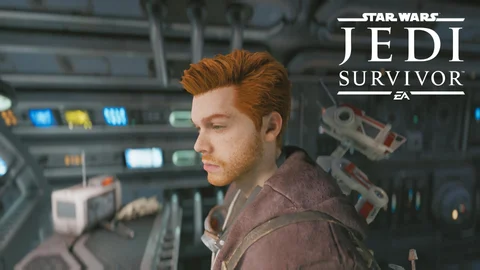 Look, we'll be the first to admit, we're loving Star Wars: Jedi Survivor (despite some technical flaws), but we don't love how Cal Kestis looks. He's not unattractive, but he lacks a certain "main character energy". So, what can we do to customize Cal Kestis?
Besides changing clothes, we can actually give our character a haircut as well. There are quite a few interesting different styles to choose from, but before we get into that interesting discussion, let's address the obvious: how do you change your hairstyle in Jedi Survivor?Here is a complete guide to customizing the hair of Cal Kestis.
Hairstyle Customization In Jedi Survivor
You can't immediately change your hairstyle in Jedi Survivor, so to begin we will show you how to unlock this ability. Then we will describe how you actually change your hairstyle in-game.
Unlocking Ability To Change Hairstyle
To be able to change your hairstyle in Star Wars Jedi Survivor you need to play through the prologue mission on Coruscant and beat the first boss, The Ninth Sister. Once you've done the prologue you can travel to Koboh, and from here on you will be able to find and buy new haircuts to use.
Does Jedi Survivor make it onto this list for you?
How To Change Hairstyles In Star Wars Jedi Survivor
To change hairstyles in Jedi Survivor, just follow these steps:
Press Escape / Select / Start to open the main menu.
Tab once to the right to "Customize".
Press X / A / Return to "Customize Cal".
Scroll up to "hair" and then navigate left or right to select the style you like.
Press X / A / Return to "Equip".
You see, it really is that simple. Now you can travel to every planet in style!
How To Unlock New Haircuts In Jedi Survivor
If you want to unlock new hairstyles in Jedi Survivor, you have two options. You can find new hairstyles in treasure chests dotted around the open-world, or you can simply buy them from Doma's Outpost Commodities in Koboh for Priorite shards. And don't worry, just like lightsaber customization in Jedi Survivor, we're spoiled for choice when it comes to hairstyles.
Will you be changing Cal's hairstyle much on your Jedi Survivor playthrough? Or maybe you've already fallen in love with a look from the previous game?
This article contains affiliate links which are marked with [shopping symbol]. These links can provide a small commission for us under certain conditions. This never affects the products price for you.