A Bloodborne PC port is highly desired by many, since it was one of the best Souls-like games we ever got for the PS4. An insider stoked hopes again by revealing the existence of a working PC build.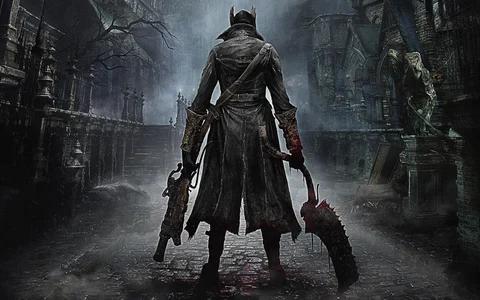 Everyone is waiting for a PC version of Bloodborne, obviously. It's one of the best games of all time, but it ran like garbaggio on the PS4. After many years of waiting and many more rumors, we are still waiting.
But, the hope is not quite lost. Recently, insider Lance McDonald stoked hope for Bloodborne on PC with a series of posts, showing that a PC version does actually exist.

Bloodborne PC Version Spotted By Insider
McDonald claimed on Twitter, that he spotted a full retail version of Bloodborne running on PC. He noticed that some screenshots in the Bloodborne wiki, which were uploaded by FromSoftware environment artist Marcos Domenech, came from a Windows build of the game.
Bloodborne: The Old Hunters Edition running on PC spotted. pic.twitter.com/dbtdkVvUVg

— Lance McDonald (@manfightdragon) May 21, 2023
McDonald claimed before to have seen a PC build of Bloodborne during development. These new details seem to point towards a PC version of the fully-developed and released retail version of Bloodborne, including the DLC "The Old Hunters".
Does this mean we'll get a Bloodborne PC port? No, not necessarily. These pictures are quite old, and pretty much any game nowadays is developed on PC, including console-exclusives like Bloodborne. So this is not conclusive evidence that the title is actually coming to PC.

Bloodborne PC Port Probably Not Planned After All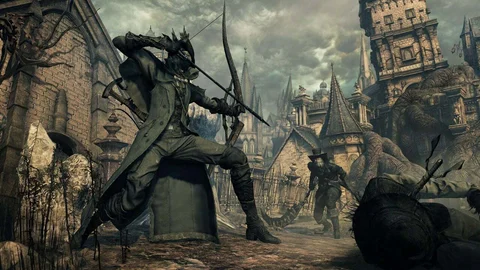 A few months ago, notorious leaker and reporter Jeff Grubb was a guest on the Xbox Expansion Pass podcast in September 2022. And among many other things, he briefly talked about Bloodborne, saying that FromSoftware is too busy with Elden Ring to work on a new version of Bloodborne.

The Grubbman also co-signed another rumor we had heard about the game: the original code of Bloodborne is too "problematic" to be tackled by a different developer, like a Bluepoint for example, without the support of FromSoftware. Ouch. Elden Ring is great, but not having a PC port of Bloodborne because of it? Definitely hurts.

A few months earlier, someone known as "Omnipotent" commented on forums like ResetEra or Reddit on a Bloodborne PC Port. And let me tell you... this dude is a legend. They are easily the most reliable leaker for all things from FromSoftware.
They leaked everything, and I mean everything, even about an unannounced game from the developers. So we trust them when he is talking. That makes this one hurt even more...

They claimed that FromSoftware were not working on anything regarding Bloodborne, meaning no remaster or PC version either. Here is what exactly he said:
While I don't know every detail of everything, and some things I've known far more about than others, I've never come across anything being done with Bloodborne. Sequel, Remaster, PC port, even a patch. Never have I heard a peep about anything.
There you have it, folks... at the moment,Bloodborne for PC seems not even a topic for FromSoftware. Obviously, Omnipotent can only talk about what's going on inside FromSoftware, so people still have hope for a remake or remaster by a studio like Bluepoint, like they did for Demon's Souls.
And furthermore, even if there are no current PC ports in development, it doesn't mean we won't get one in the future. But I'm not gonna lie... Bloodborne on PC just looks very, very unrealistic at the moment. I'm hurt. I'll nurture my soul by playing the amazing Bloodborne PSX though... that's the best we'll get anyway.

This article contains affiliate links which are marked with [shopping symbol]. These links can provide a small commission for us under certain conditions. This never affects the products price for you.