Star Wars Jedi: Survivor is releasing soon, but will Xbox One players get to be a part of the fun?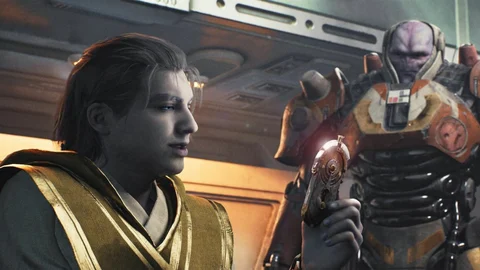 Star Wars Jedi: Survivor is almost upon us, as the next chapter in the franchise is arriving on April 28. This is one of the most anticipated game releases of the year, as fans vehemently want to know what happened to Cal following the events of Fallen Order. How much stronger has the Empire grown? Does Cal have a new crew behind him? Will the Jedi finally rise up against the Empire? All of these questions will be answered in Star Wars Jedi: Survivor.
However, there are some fans that aren't asking those questions. Instead, players are simply wondering if they will be able to play the game at all. Some of those players are still holding on to their Xbox One, which can be considered a relic at this point. These players need to know whether or not their Xbox One will see the release of Star Wars Jedi: Survivor or if they will be forced to upgrade in order to play it.
Star Wars Jedi: Survivor Pre-Order Bonus Explained | Standard & Deluxe Editions Comparison
Star Wars Jedi: Survivor On Xbox One
Just like the PlayStation 4 players heard, Star Wars Jedi: Survivor will not be coming to the Xbox One. The Star Wars franchise has turned completely away from the older systems, as Survivor will only be released on PlayStation 5, Xbox Series X|S, and PC.
The main reason behind this is the developers want to take advantage of the current-gen consoles' more modern hardware. This allows the devs to implement much higher quality graphics and make use of more advanced technology. They would not be able to do this to such a high extent if they still had to compensate for the older hardware of the PS4 and Xbox One.
So, while it's disappointing for Xbox One users, Star Wars Jedi: Survivor will require a console upgrade. If players can't swing that, they will have to watch from the sidelines this time around.