Jedi Survivor allows you to respec your skill points - with some restrictions. The game has many skill trees and therefore a ton of options how to fit the game to your play style. After some hours of playing, you may notice that you either want to try out a new path or just simply messed up your skill point allocation. We show you why there is no need for sorrow!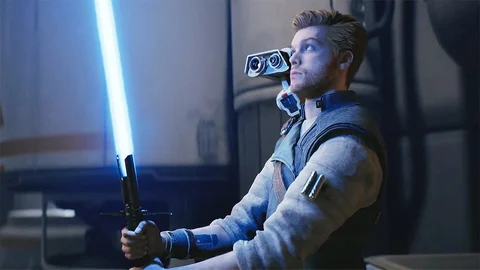 Skill trees, that are extensive as in Jedi: Survivor, can be quite overwhelming sometimes. Especially in the beginning of the game, you have no clue which skills to prioritize, unless you already made up a game plan beforehand. And even with good preparation, there may be times when you just had no Idea what a skill does, and it turned out to be exactly the opposite of what you wanted.
Do you need a bit of guidance regarding all available skills? We got you covered on this one as well, helping you to make the best decision right from the get go!
Fortunately, the game gives us the chance to redeem ourselves with the opportunity to reset our skill points. But this time your choice should be well-thought-out.
Jedi Survivor: How To Respec Your Skill Points
There are a total of nine skill trees in Jedi Survivor, that give you the freedom to decide in which direction your game play is supposed to go. If you mess up, you can just reset them.
The first time you reset, all your skill points will be given back to you completely for free. However, all attempts after that will cost you one skill point that you can't redistribute. For Example: If you invested ten skill points and reset them a second time, you will be given back just nine.
Regarding the value of skill points, just losing one of them seems quite annoying. However, since there is no level cap at the moment, you can grind endlessly for new points. Fill up your EXP bar by taking down some Stormtroopers or complete all the side quests you ignored so far, and you will have gotten back your skill points in no time!
Where To Reset Your Skill Points
Find and interact with a Mediation Point, which is where you would change your Lightsaber stances or fast travel as well, and click on the Skill options.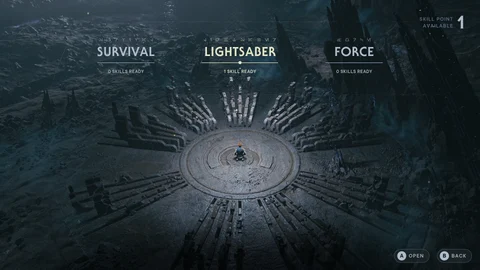 All you have to do now, is press the corresponding key (F on PC, Y on Xbox or Triangle on PlayStation) to reset your skill points. The game will ask you if you are sure to do so. If you are, you can confirm your answer and the points will be refunded.
That was pretty easy, wasn't it? There is one catch though: while your first respec is a freebie, every subsequent respec will cost you a skill point.
If you need some more information on Star Wars Jedi: Survivor, you can check out our other guides regarding the game. There is still some time for you to get your head in the game and plan out your skill set in advance!
Another game that is about to release is Diablo 4! Are you already excited as well? There are many cool classes to explore again, so get a quick overview and make up your mind on what to play for yourself!
This article contains affiliate links which are marked with [shopping symbol]. These links can provide a small commission for us under certain conditions. This never affects the products price for you.