Is The Last of Us 2 for PC coming any time soon, or will it remain a pipe dream for all fans of Naughty Dog's popular franchise? In this article, we summarize all rumors and bits of info we have on a possible PC version of The Last of Us Part 2.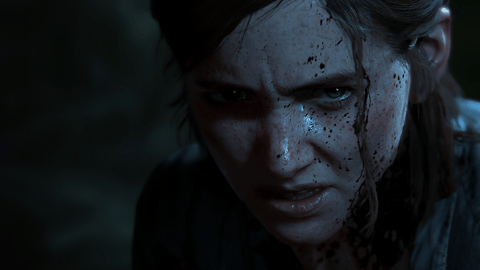 So far, The Last of Us series has been completely PlayStation-exclusive. That will change soon, as The Last of Us Part 1 is coming to PC in March 2023. With more and more Sony first party titles coming to PC, and even The Last of Us making the jump soon, it of course only makes sense to wonder when The Last of Us Part 2 will get a sequel.
So far, Sony and Naughty Dog have said nothing about the second game in the series coming to PC, and as long as they remain silent there won't be a 100% guarantee that it will definitely happen. But there are good reasons to believe that it will happen eventually.
The Last of Us Part 2 on PC: Fans Will Have To Wait
Sony is slowly (but steadily) bringing all of their big exclusives to the PC, with God of War, Spider-Man, Horizon: Forbidden West and Days Gone already available on Steam and Returnal coming to PC very soon as well. All of these ports have been successful, so we expect the same to happen for the few games that haven't made it yet, like God of War Ragnarök and The Last of Us Part 2.
With The Last of Us Part 1 only coming to PC in March, it makes sense to think that the sequel will still take a while to appear on the platform. The PC release date of the PS5 remake coincides with the release of the last two episodes of the The Last of Us series on HBO, which will surely give the port a nice bit of momentum upon release.
We expect Sony and Naughty Dog will wait to give the release of Part 1 enough time to sell beyond that initial hype. Releasing the sequel too shortly afterward would potentially cut into their own sales, so we except a PC port of The Last of Us Part 2 to arrive in 2024.
This is of course just speculation, any time before that seems unrealistic though. Maybe it could come together with the release of the long-awaited TLOU multiplayer spin-off? Wouldn't that be great...
Concrete rumors about Naughty Dog or anyone else working on The Last of Us 2 on PC are very rare to basically non-existent. The only concrete hint we got was a Naughty Dog job listing from 2020 asking for someone with "PC programming experience", with explicit reference to working on The Last of Us Part 2.
But that obviously doesn't mean that it's not happening. Here's hoping we hear something new soon, and we will of course update you immediately as soon as that happens.
This article contains affiliate links which are marked with [shopping symbol]. These links can provide a small commission for us under certain conditions. This never affects the products price for you.