The PS5 can do even more than most gamers realize. Let's introduce you with some of the best PlayStation 5 features that you might not have noticed.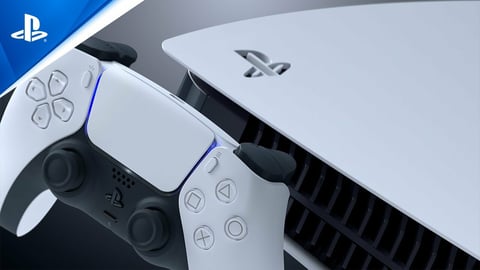 If you've finally been able to get hold of a PlayStation 5 then congratulations! It's a great console, and it's got tons of amazing games for you to sink your teeth into. But it also has some pretty useful and snazzy features that it doesn't boast too obviously. In this article, we just want to introduce you to some of our favorite PS5 features that you might have missed. Let's get into it!
PlayStation 5: Hidden PS5 Features
5. Use Alexa-Style Voice Commands
This is an interesting feature that was spoken about a bit at launch but not much since. The PlayStation has its own Alexa style voice-command service, and it's surprisingly accurate. You can give fairly detailed instructions, and there are quite a few ways to personalize it.
Here's how:
From the main menu, scroll all the way to the right until you find "Settings"
In the "Settings" menu scroll down to "Voice Command"
From this screen, you can enable voice commands, and personalize the settings
Maybe I'm just lazy, but I want a voice command feature to be used in almost everything in the future.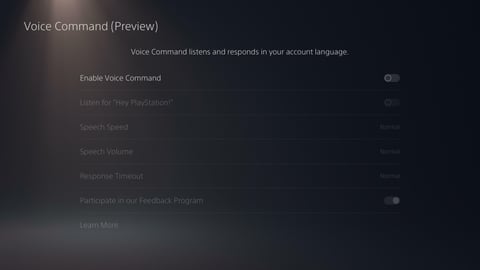 This is one of our favorite features, but we already use Alexa a lot, so it feels natural. One way it's actually better than Alexa is that it doesn't randomly turn on; there aren't many phrases that sound like "hey PlayStation" in day-to-day life. Whatever will PlayStation think of next?
4. Let Your Games Update When In Rest Mode
The Rest Mode is basically standby, and in the PlayStation's standby mode it can stay connected to the internet and automatically download updates. We know, we know, it's wasteful, and not good for the console. So we're not advising you to leave it in this mode all the time, but it's worth it before a big new update gets released.
This is how to set Rest Mode settings:
From the main menu, scroll all the way to the right until you find "Settings"
In the "Settings" menu scroll down to "Power Saving"
From this screen, you can enable features in Rest Mode
Enable "Stay connected to the internet" for your PS5 to download updates
Easy-peasy, just make sure you've got free hard drive space!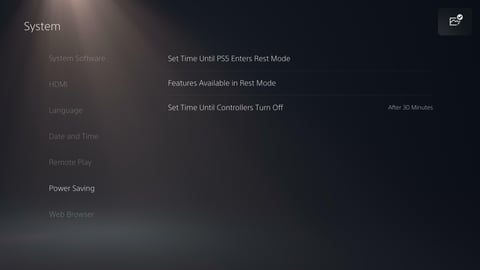 This is especially useful if you play the big "live" games like Warzone, Apex or Fortnite, which receive updates weekly. With this feature enabled, you can leave your PS5 in Rest Mode on the morning of the update, head to work, and come back with it installed and ready to play.
3. Use A Keyboard & Mouse
You no longer need to rely on a controller when using the PS5, it's fully functional with keyboard and mouse. We're not just talking about navigating the menus either, you can use K&M in your favorite games as well, perfect for those raised as PC gamers.
This is how to set up your keyboard and mouse on PS5:
Plug in your keyboard and mouse via the PS5's USB ports
From the main menu, scroll all the way to the right until you find "Settings"
In the "Settings" menu, scroll down to "Accessories"
You can change individual settings for your keyboard and mouse in their respective menus
...but keyboard and mouse can just plug and play with PlayStation, so you can ignore the steps above if you don't need to personalize any settings.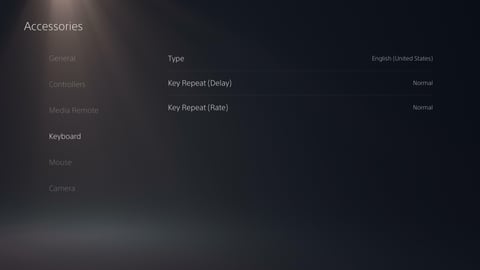 Obviously, this will appeal to gamers who prefer to play with a keyboard and mouse, but it also has uses for those who play with a controller. If you have a spare keyboard, and you can keep it connected to your PlayStation, then entering usernames or using a game's text chat will be much faster. So you can rage quite in text-form now! Just be careful what you say...
2. Access Your PS5 On A Smartphone Via "Remote Play"
Okay, this one is really mind-blowing when you see it for the first-time, it works really fluidly, and it's quicker to set up than you might expect. It's well-worth setting up because Remote Play streams your PS5 to your laptop or smartphone and lets you use it remotely without limitation. Awesome.
Here's how to activate Remote Play:
From the main menu, scroll all the way to the right until you find "Settings"
In the "Settings" menu, scroll down to "System"
From this screen, you need to scroll down to "Remote Play"
Toggle the "Enable Remote Play" switch
Now head over to your laptop or smartphone:

Download the PS Remote Play app from the Android Store, App Store, or via this link on computer
In the Remote Play app, sign-in to your Sony account
Select the device you want to access (it will appear as "PS5" followed by a three-digit number)
Access the PS5 and play via your phone or laptop!
Note: You can connect a PlayStation 5 controller to a laptop or smartphone, so you don't need to rely on the UI you can see below.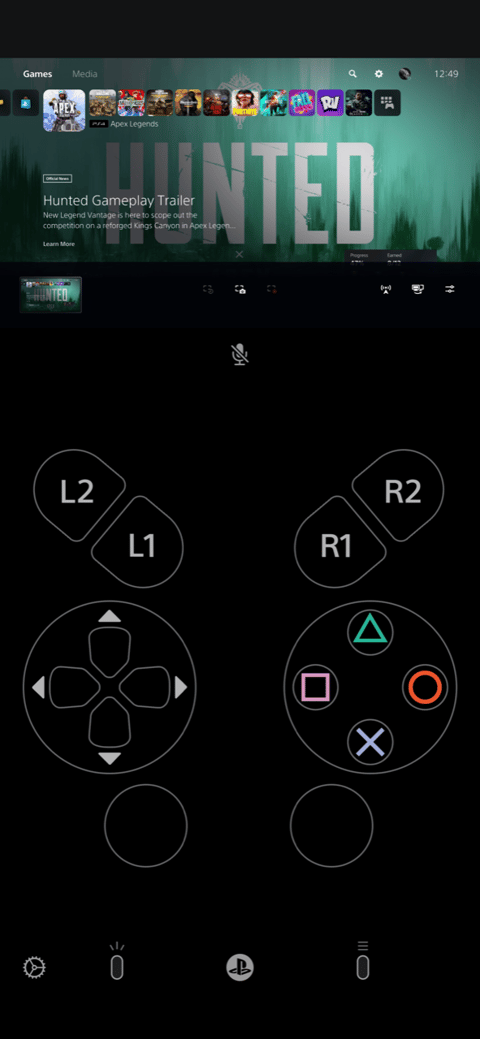 You can't play games like this, the frame rate will simply be too poor. But you can organize new downloads, buy something from your favorite game's daily shop while you're on holiday, or even hop into a PS Party and catch up with your mates.
1. Set Your Preferred Difficulty & 3rd Or 1st Person View For Every Game
Do you always play a game on easy mode first? Maybe you're always going to prefer first-person viewpoints? Then this is the feature for you. You can set up your preferred settings on a PS5, and it will then set these options for you automatically on any games you play. This gives the console that personal touch.

Changing these preferences is easy:
From the main menu, scroll all the way to the right until you find "Settings"
In the "Settings" menu, scroll down to "Saved Data and Game/App Settings"
Go down to "Game Presets"
From this menu, you can set your favorite options for all games to default to
This has worked for almost every single-player game I've played, but for some reason it was always buggy with Divinity Original Sin 2.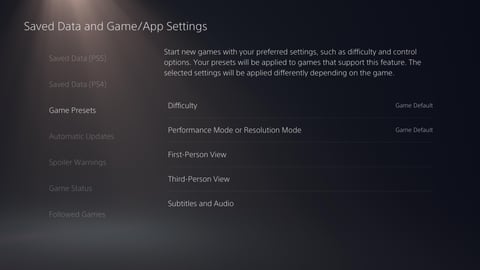 This is a really snazzy feature for people who play lots of single-player games and start new campaigns every week. Of course, you're still able to go into the game settings and change the view, or play on a different difficulty, but to have your personalized options set by default is really neat. If only this feature could be activated specifically for fighting bosses like this.