All new PS Plus September 2023 games are now available to download! In this article, we'll take a look at the new PlayStation Plus Essential, Premium and Extra games you can get in September, including information about how much time you have left to download them in case you haven't done that already. Furthermore, we'll show you which games have been part of the Essential lineup this year.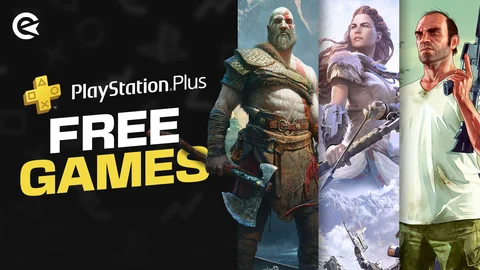 With an active PlayStation Plus subscription, you get at least three free games every month, called the Essential games. As long as you maintain your PS Plus membership, these games remain yours to play after adding them to your collection.
The game choices usually include a mix of indie titles, big AAA games, and some that are somewhere in between.
PlayStation Plus: Features, Different Tiers & Costs

Subscribers from any PS Plus tier can download the PlayStation Plus Essential games for free. These games are available for a month before a new set of games takes their place. Besides the new PS Plus Essential games, we'll also show you which games were added to the Extra and Premium tiers this month.

PS Plus September 2023: New Essential Games This Month

The following three games are available for all PS Plus subscribers to download in September 2023 until early October. So let's get started!
Saints Row
Saints Row was very recently released (2022) and so it's quite the surprise to see it being given away for free. Sadly the game was poorly-received when it launched, but it has received some serious bug fixes since release, and so you should have a good time with it this month.
At worst it's "GTA at home", but that isn't exactly a bad thing even if it's derivative.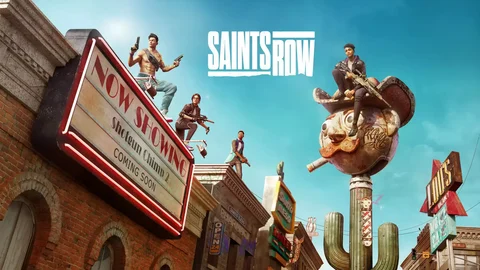 Black Desert (Traveler Edition)
Black Desert is a fantasy MMORPG that features some awesome PvE combat as well as very large-scale PvP combat. If you're familiar with MMORPG's you will feel very at home with everything Black Desert has to offer, but if you're not don't worry - Black Desert is a good introduction to the genre.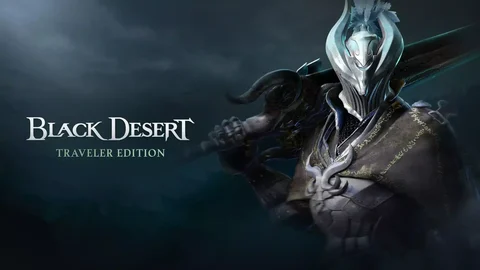 Generation Zero
Generation Zero is a bizarre but fun game that we think any fan of shooters will get a solid 10 hours out of. The year is 1980, the place is Sweden, and the enemy is an army of out-of-control robots.
The story really isn't important, just sit back and enjoy exploring the Swedish wilderness, collecting new weapons, and destroying mechs!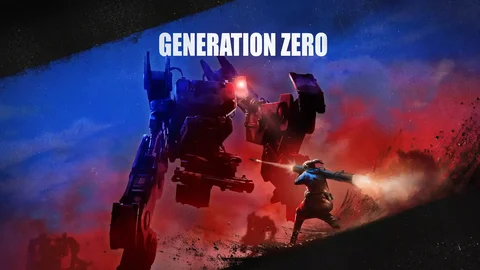 PlayStation 5 Access Controller: Release Date, Price & Features

PS Plus September 2023 Essential Games: Download Dates
You'll be able to download the new PlayStation Plus Essential games from Tuesday, September 5 on, until October 2. As usual, you can keep the games past that date, if you have claimed them in the store.
When Will The Next PS Plus Essential Games Be Revealed?
The upcoming PS Plus Essential games are always revealed on the last Wednesday of the month. So, expect to get the official announcement for the PS Plus October Essential games on September 27. You can always expect the lineup to be revealed around 4:30 pm BST / 5:30 pm CEST / 0:30 am PST / 11:30 am EST.

All PS Plus Essential Games In 2023 So Far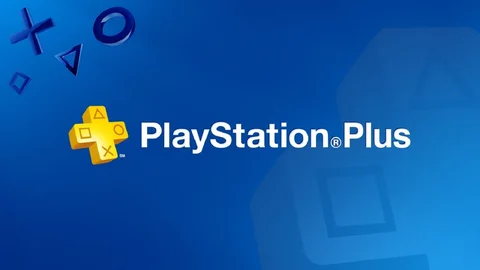 There have been quite a lot of excellent games in this year's selection of PS Plus Essential titles. It actually makes sense to take a look at which games Sony has already taken into the lineup, since it helps you to rule out possible picks for the upcoming month (Sony usually doesn't add games more than once). Here is everything we have received this year so far:

January 2023
Star Wars Jedi: Fallen Order (PS5, PS4)
Axiom Verge 2 (PS5, PS4)
Fallout 76 (PS4)
February 2023
OlliOlli World (PS5, PS4)
Mafia: Definitive Edition (PS4)
Evil Dead: The Game (PS5, PS4)
Destiny 2: Beyond Light (PS5, PS4)
March 2023
Battlefield 2042 (PS5, PS4)
Minecraft: Dungeons (PS4)
Code Vein (PS4)
April 2023
Meet Your Maker (PS5, PS4)
Sackboy: A Big Adventure (PS5, PS4)
Tails of Iron (PS5, PS4)
May 2023
GRID Legends (PS5, PS4)
Chivalry 2 (PS5, PS4)
Descenders (PS4)
Sony's PlayStation Portal Handheld: Release Window, Specs & Price
June 2023
NBA 2k23 (PS5, PS4)
Jurassic World Evolution 2 (PS5, PS4)

Trek To Yomi (PS4)
Call of Duty Black Ops Cold War (PS4, PS5)
Alan Wake Remastered (PS4, PS5)
Endling - Extinction is Forever (PS4, PS5)
PGA Tour 2K23 (PS5, PS4)
Dreams (PS5, PS4)
Death's Door (PS5, PS4)
PS Plus October 2023: New Essential Games Incoming – Reveal Date And Predictions
PS Plus Extra In September 2023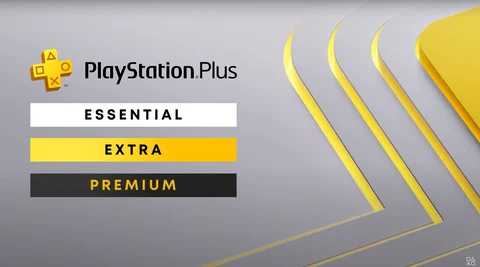 Here are the new PS Plus Extra Games that were added this month:
NieR Replicant (PS4)
13 Sentinels: Aegis Rim (PS4)
Sid Meier's Civilization VI (PS4)
Star Ocean The Divine Force (PS5, PS4)
Sniper Ghost Warrior Contracts 2 (PS4, PS5)
Odin Sphere Leifthrasir (PS4)
Unpacking (PS5, PS4)
Planet Coaster: Console Edition (PS5, PS4)
This War of Mine: Final Cut (PS5)
Cloudpunk (PS4)
Contra: Rogue Corps (PS4)
Tails Noir (PS5, PS4)
Call of the Sea (PS5, PS4)
West of Dead (PS4)
Star Ocean: Integrity and Faithlessness (PS4)
PAW Patrol The Movie: Adventure City Calls (PS5, PS4)
PS Plus Premium In September 2023
Last, but not least, let's take a look at the new PS Plus Premium titles in September 2023:
Star Ocean First Departure R (PS4)
Star Ocean: Till the End of Time (PS4)
Star Ocean: The Last Hope – 4K & FHD Remaster (PS4)
Dragon's Crown Pro (PS4)
Hidden In Your PlayStation 5: Awesome Features You Should Start Using
If you're wondering about the best games to come in 2023, we got you covered there as well:

This article contains affiliate links which are marked with [shopping symbol]. These links can provide a small commission for us under certain conditions. This never affects the products price for you.