There are so many PS5 games we can play. And they don't always have to be expensive blockbusters. There are tons of awesome free games to play as well. Here are the best free games on PS5.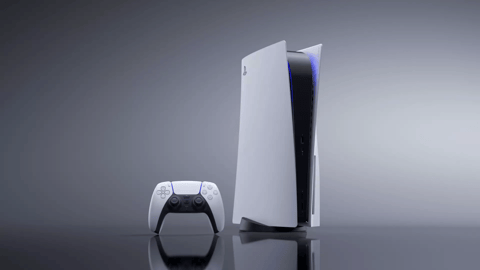 Are you one of the lucky ones who got a PS5 for Christmas? And maybe now you're wondering what you can play? Preferably, of course, without spending much money. Don't worry, you're in luck; there are plenty of good free PS5 games out there.

Best Free PS5 Games | Warzone 2.0
Surprise, surprise. The game that's in the top 5 of most played games on Twitch at any given point is free and, thus, naturally makes this list. If you're looking for Modern Warfare 2, then don't – only Warzone 2.0 is free-to-play. If you need some guides, check out our Warzone section which provides literally everything you could possibly search for. Trust us. We know, because we search for what you search for.
Best Free PS5 Games | Fortnite
Another pretty obvious one. You knew Fortnite was going to be on here. If you don't like straight-up shooter battle royales, like Warzone, then maybe give Fortnite a try. You know this game already we're sure, you know it for its concerts, you know it for simply being the biggest game in the world and for, arguably, being more of a culture than a game. Point is, you know what Fornite is, so let's move on... but if you settle for this one then make sure you check out our Fortnite section.
Best Free PS5 Games | Warframe
Now, this is where it gets more interesting. Warframe is essentially an endless PvE experience that's been going strong since 2013. It's hard to really simplify what it is, but think something along the lines of Destiny, meets World of Warcraft, meets ninjas. This is a third-person action RPG on the surface, but a co-op, teamwork, raiding PvE behemoth underneath. Tough to get into, since it's been around for so long, but luckily there are many guides. If you can get over how complex it is, look no further. This is a game that you can play for years with your friends.
Best Free PS5 Games | Overwatch 2
Of course, this game must not be missed. A 5v5 tactical shooter where you battle with your friends for victory. You're going to need a little bit of time to understand and use all the heroes properly. But we also have a few Overwatch 2 Guides for you to get started with. Overwatch 2 is basically a very fast-paced shooter with a tactical undercurrent.
These are the most hyped games coming in 2023:
Best Free PS5 Games | Apex Legends
Apex Legends is a respawn entertainment's battle royale game. It differs from Fortnite because it's more focused on combat and doesn't have a building component. Matches have a 60-player count and pits teams of three against each other, with a lot of value placed on coordination and communication. Apex Legends is also a first-person shooter, setting itself apart from Fortnite. Lastly, Respawn's game classifies itself as a Hero Shooter, as it contains various characters who cater to different play styles.

Best Free PS5 Games | Genshin Impact
If Dauntless is Monster Hunter on a budget, then Genshin Impact is Breath of the Wild on a budget, except that... some might just consider Genshin Impact to be better than its inspiration. Certainly, Genshin Impact offers just as much to do as BotW and is the prettier game. Also, the combat is much more complex, and you can play it with your friends. Sure, if you're not into anime – or rather, Genshin's very specific style of anime – none of this is going to matter. Still, I can easily see how people say Genshin Impact is a better game than Breath of the Wild and the best free-to play game ever. Also, don't let the gacha crap fool you: Genshin Impact never forces you to pay. It's optional and not in the way of your ability to enjoy the game at all. Bonus: The game is continuously supported by its devs.
If you need some accessories for your PS5.
Best Free PS5 Games | Rocket League
FIFA with cars. Yeah, no. Rocket League is about as true to esports as it gets, since it is a game where you actually control every single aspect. No RNG, no stupid mechanics, just you and up to two friends, going head-to-head against another solo player or squad. If you like FIFA and are frustrated, Rocket League might be what you're looking for. If you like competing and improving... Rocket League might be what you're looking for. We have a whole section on Rocket League, so go on and browse, then try the game. Again, it's free, so you've only got time to lose.

Best Free PS5 Games | Destiny 2
Looter-shooter, PvE, raiding and playing with friends in an endless loop. Destiny 2 has much of the same appeal as Warframe, with the main difference being that one is third-person and the other is first-person – with Destiny 2 being the latter. If Warframe appealed to you, but the third-person camera turned you off, then here's your winner.
If you didn't find anything on this list, you're probably going to have to splash some cash. Check our gaming section so that, at the very least, you don't splash that cash in the wrong places.

This article contains affiliate links which are marked with [shopping symbol]. These links can provide a small commission for us under certain conditions. This never affects the products price for you.