Here is the Wordle answer today for January 23, 2023. We will first show you some general hints on how to get the Wordle as quickly as possible every day, before showing you the solution for each new Wordle of the day.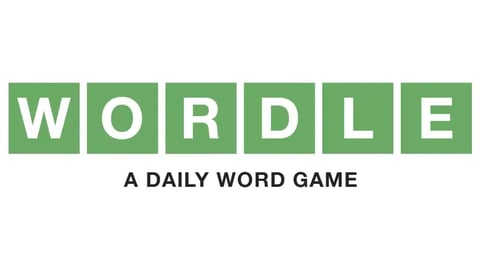 Today's Wordle is a bit of a tough nut, at least in my experience. It took me until the last try to get it right! The Wordle often feels challenging for many, and today's solution was definitely pretty tough for me. If you don't want to struggle like I did, no worries; we will help you!
We will first give you some general Wordle advice to help you each day, before offering some hints and finally the solution for today's Wordle on January 23, 2023.
Today's Wordle Answer – General Tips
We don't want to give the answer right away, for that you'll need to scroll down a bit. Here's some general advice though, which should help you with the Wordle every day, regardless of the actual answer.
The Starting Word Is Key
What you need to consider, is that the most common letters in the Wordle are E, A, R, O, T and L. So, obviously you should try to go for a good starting word which contains as many of these letters as possible. This will make sure, that you either have these letters locked in, or get rid of them early. Either way, a good basis for your daily Wordle-ing. Some good starting words are:
ADIEU
ACTOR
OCEAN
TAROT
TREND
FLAME
You could also go for the speedrun strategy, which is basically to get rid of as many letters as possible, by using words like RINSE, PUDGY, FLUNG, and no we did not make that up. Check out an amazing speedrun here:
Some Words Have Duplicate Letters
This might seem obvious, but it's easy to forget in the heat of the moment. Don't hesitate to try a letter twice, even if you already have it confirmed. Let's say the word is APPLE and you already have one P locked in, chances are high you won't go for another one. Happened to me so many times, and now it won't happen to you anymore.
Today's Wordle Answer – Hints & Solution
Before we outright tell you the answer for today's Wordle on January 23, here are some clues:
The word is a verb
Sneaky
Starts with "E"
We won't say more! Now look away if you don't want anything spoiled!
The Wordle answer for today, January 2e, is ELUDE. There you have itWe hope it didn't drive you mad and that you were able to solve it, either with our general tips or our clues. But you probably didn't, as you otherwise wouldn't have scrolled this far, right?
I hope we were able to help you out here. Should you have any trouble with the Wordle again and just want to get the damn thing behind you, make sure to bookmark this page and to come back here every day for clues and the answer.
This article contains affiliate links which are marked with [shopping symbol]. These links can provide a small commission for us under certain conditions. This never affects the products price for you.