XDefiant is the latest game Ubisoft are working on under the "Tom Clancy" brand name. It's a free-to-play arena shooter, and here's everything we know so far about the release date for the full game and the beta.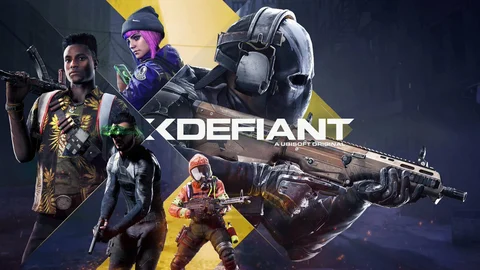 Have you heard about XDefiant yet? No? Then allow us to give a very brief overview. XDefiant is an arcade shooter that's trying to be competitive by design:
It's going to feature 6vs6 and 4vs4 versions of classic shooter modes like Hardpoint / King of the Hill, Domination, Kill Confirmed and Team Deathmatch.
You will choose to play as one of a number of factions, and each of the XDefiant factions will give players an additional ability they can use in-game.
The setting is present day/near-future, with all the weapons you're familiar with like M4s and MP5s, and abilities like active camo and bubble shield.
They're consulting with former pro players from similar games, like Aches (aka Patty P), because they want this game to have a deliberately high skill-ceiling.
TL;DR if you're sick of Battle Royales and want an old-school arcade shooter then XDefiant is for you. Keep reading to see all details on the XDefiant release date and the upcoming beta.
XDefiant Release Date – When The Full Game Will Launch
The release date for XDefiant will be in 2023, we would presume in the early-mid part of the year, but we're still waiting for confirmation. It's going to be a live-service game from the ground-up and so a release date outside the usual October/November window is perfectly reasonable, especially for a free-to-play title. No-one is going to need to wait for Christmas to buy a copy of XDefiant, they'll just download it when it releases. Also, this way XDefiant won't be competing as hard with Modern Warfare 2.
When Is The XDefiant Beta Release Date?
The XDefiant closed beta is running from April 13, 6 pm BST / 1 pm ET / 10 am PT​ to April 23, 7 am BST / 11 am PT / 2 am ET.

What Platforms Will XDefiant Be Released On?
XDefiant will be released on PC, Stadia, PlayStation 4, PlayStation 5, Xbox One, and Xbox Series S/X. So... basically everything except the Switch. And before you ask, yes, there will be full crossplay functionality available from the day XDefiant is released. However, we don't yet know whether we can turn this feature off.
That's all the information Ubisoft has released so far concerning the XDefiant release date, but we will of course update this article as soon as we hear more. Until XDefiant is released, why not learn to play the best competitive shooter currently available?