League of Legends players love to complain, but with how Riot handled the latest Clash, they have every right to be mad.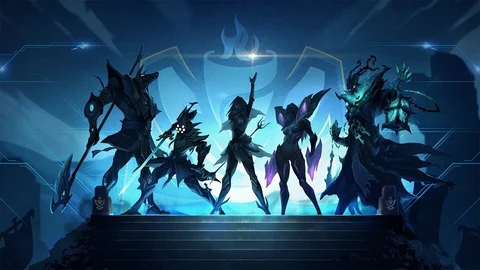 Every few weekends Riot puts on Clash tournaments where players can join up with their friends to take on other players around the same elo as them in a small tournament. Prizes can be earned, fun can be had, but only if it actually works.
Players on Reddit have aired their grievances with Riot and how buggy the latest weekends of Clash have been, even going as far as to say that Riot is disrespecting its player base with these issues.
LoL Clash: Recent Events Have Been Littered With Bugs
The most recent two Clash weekends have been filled with bugs and League of Legends players are sick and tired of it, wanting Riot to do something about it. The LoL client has been an issue for a long time and it seems to only be getting worse and worse, especially for events like Clash.

According to one player, Clash trapped players' accounts in the tournament without any way of quitting, meaning they were stuck. Riot also had no answer to these issues and they didn't properly communicate with players either.
Players feel like their time is being wasted through these bugs, with them sitting down to play Clash with some friends, only to have it ruined by these bugs, with no compensation either.
Players would understand if these issues were to happen every once in a while, but this is the second weekend in a row that the tournament went up in flames, ruining people's weekend and wasting their time. Hell, due to these issues players couldn't even log out and play normal games with their friends.
Riot Responds To Clash Issues
On Reddit RiotSakaar responded to the backlash of the latest Clash issues, highlighting the original post in his own. They explained that the problems with the recent Clash events came from a distinct root cause. Instead of addressing every cause, they've decided to handle quickly to ensure better quality events in the future.
This is what Riot will be implementing:
Implementing more extensive QA testing in the days preceding a Clash tournament and engineering time to address any issues identified.
Instituting tighter monitoring and control for code changes that affect Clash.
For anyone who was affected by the issues, they will have their Clash tickets refunded for their next Clash tournament.
This article contains affiliate links which are marked with [shopping symbol]. These links can provide a small commission for us under certain conditions. This never affects the products price for you.