EA Sports won't release another FIFA. After the publishers and the World Football Federation have parted ways, we will see a different game named EA Sports FC. EA revealed the new logo.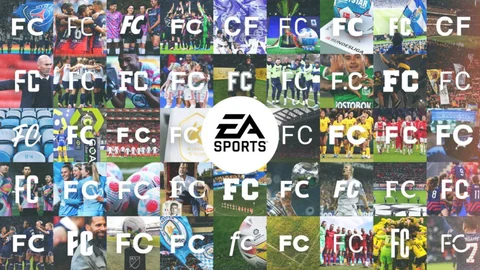 We waited hours and days and months – now we know what the new logo of EA Sports' FIFA successor will look like. The Canadian publisher revealed the official EAFC logo on April 6.
As we already know, we can look forward to more leagues and new stadiums – and we will be able to play with all real life stars even if the FIFA is making their own game (sooner or later).
EAFC Logo: EA Reveals New EA Sports FC
The new triangle style brand identity is inspired by their player indicator we all know from countless matches over all those years.
Join the Club https://t.co/w1dtuLclDp

We can't wait to show you the future of football this July #EASPORTSFC pic.twitter.com/pS1fw8pFgZ

— EA SPORTS FIFA (@EASPORTSFIFA) April 6, 2023
There is sooo much we expect from their next game. We summed up all official Information but especially leaks over the past months: