Genshin Impact 4.0: It's finally time for an update! We will be getting a brand-new version very soon, and of course, there will be a fresh livestream with amazing visuals and music. We have everything you need to know and more!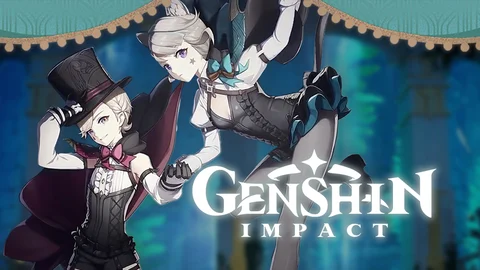 It feels like yesterday that Genshin Impact's Dendro Region Sumeru got released, now we already know when the next Special Announcement for Fontaine will start! You can find everything from when the livestream is to how to watch it and expectations here.
Genshin Impact 4.0 Special Program Announcement: Release Date And Where To Watch
Depending on what streaming platform you prefer, there are two different start times. It will be broadcasted on Twitch first, then one hour later on YouTube. It will be on August 4 and will last an entire hour!
Twitch Times
HoYoverse marks the time at 07:30 a.m. UTC-4.
| | |
| --- | --- |
| Time Zone | Local Time |
| Pacific Time (PT) | 4:30 a.m. |
| Easter Time (ET) | 7:30 a.m. |
| British Summer Time (BST) | 12:30 a.m. |
| Central European Summer Time (CEST) | 1:30 p.m. |
| Coordinated Universal Time (UTC) | 3:30 a.m. |
YouTube Times
HoYoverse marks the time at 08:30 a.m. UTC-4.
| | |
| --- | --- |
| Time Zone | Local Time |
| Pacific Time (PT) | 5:30 a.m. |
| Easter Time (ET) | 8:30 a.m. |
| British Summer Time (BST) | 1:30 p.m. |
| Central European Summer Time (CEST) | 2:30 p.m. |
| Coordinated Universal Time (UTC) | 4:30 a.m. |
How to Join
If you want to be a part of the Livestream, then you just have to go on either the Twitch or the YouTube Genshin Impact Channel. You can watch the livestream without creating an account, but do keep in mind that you won't be able to comment.
What We Expect To See
The version is called "As Light Rain Falls Without Reason", which could be foreshadowing the overall Fontaine story? If so, there probably will be a divine reason why it's raining in Fontaine, this might feel similar to the thundering storms of Inazuma that are supposed to showcase the omnipresence of Baal.

We have got a little sneak peek into the Fontaine set that was built for the special announcement, and it's looking pretty good! There are some teal hues that we are already familiar with from the teaser trailer, some greenery and golden art deco architecture. The biggest eye catch is most certainly the huge portal in the background that stretches into an abandoned underwater ruin with some fishies and underwater plants.
You pride yourself on your main a lot and desperately need to show your love for them all the time? Then I got just the right product for you. These keychains come in an adorable chibi art style and are dirt cheap. There are A LOT of options to choose from!
As with the huge region announcements that came before, we can probably expect a lot of new gameplay info and looks into the general terrain of Fontaine. It's almost certain that we will also see some new Fontaine characters, which we theorize will be Lyney and Lynette and maybe even Charlotte.
Dear Travelers,

It's announcement time! The special program for #GenshinImpact's new version will premiere on the official Twitch channel on 8/4/2023 at 07:30 AM (UTC-4): https://t.co/xo4YDsKpRF

This special program will feature juicy details about new game content and... pic.twitter.com/yL6Oj5ELgN

— Genshin Impact (@GenshinImpact) August 2, 2023
And of course, we will get some new redeem codes and the Genshin team also teased more goodies to come. If you already know that you can't be there to watch the livestream, make sure to come back to our website when we talk about everything that has gotten revealed.
This article contains affiliate links which are marked with [shopping symbol]. These links can provide a small commission for us under certain conditions. This never affects the products price for you.