Squid Game actor Oh Young-soo has been indicted on charges of sexual misconduct. He is denying charges made against him for indecent assault.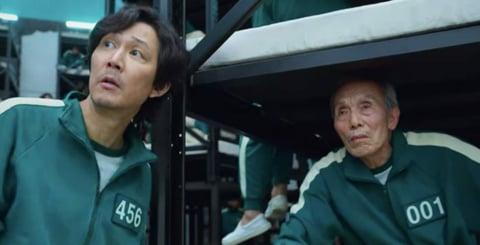 In January, the 78-year-old Oh Young-soo became the first South Korean to win a Golden Globe Award for best supporting actor in a series for his performance as a seemingly vulnerable old man in the mega-hit Netflix dystopian thriller.
He played the role of an old man, Player Number 001, on the super hit Korean show, still one of the most popular shows on the platform.
Squid Game Actor Oh Young-soo Denies Allegations
On November 25, the Seongnam Branch of Suwon District Prosecutor's Office indicted Oh Young-soo without detention on the charges of indecent assault. The 'Squid Game' actor stands accused of inappropriately touching an unnamed woman in 2017, and he's denied the allegations.
Following the news, local reports said Seoul's culture ministry decided to stop airing a government commercial – about its regulatory innovation – featuring Oh. Everything reported by local media on Oh "is not factually incorrect," an official from the Suwon District Prosecutor's Office told AFP, without giving further details.
Oh Young-soo stated: "I just held her hand to guide the way around the lake. I apologized because she said she wouldn't make a fuss about it, but it doesn't mean I admit to the charges."
The case was originally brought to authorities in December 2021, but was closed in April 2022 with no charges filed. After the alleged victim appealed, the allegations are once again being investigated.
How this could affect Squid Game Season 2 is not known yet, but let's hope this case is not as bad as it seems and Oh Young-soo really just held her hand...