With over 20 seasons under its belt, the story of Fortnite seems to be far from over with all its history revolving around the Zero Point. We'll try to take you through this long and eventful history.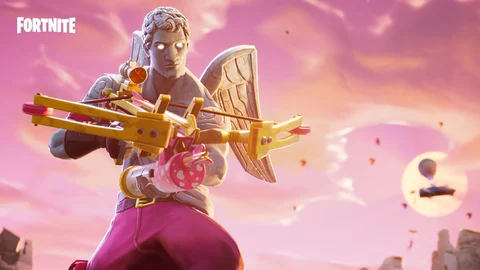 Fortnite has become one of the most popular video games in recent years, with millions of players logging on every day to battle it out. One of the things that makes Fortnite so unique is its seasonal structure, with new content and challenges added regularly. In this ultimate guide, we'll take a look back at all the seasons of Fortnite and what they brought to the game. From season one's humble beginnings to season X's explosive finale, we'll cover it all. So grab your pickaxe and get ready for a trip down memory lane!
Timeline Of All Fortnite Chapters And Seasons
Fortnite Chapter 1 Timeline
Season 1: October 26th, 2017 to December 13th 2017
Season 2: December 14th, 2017 to February 21st, 2018
Season 3: February 22nd, 2018 to April 30th, 2018
Season 4: May 1st, 2018 to July 12th 2018
Season 5: July 12th, 2018 to September 27th, 2018
Season 6: September 27th, 2018 to December 5th, 2018
Season 7: December 6th, 2018 to February 27th, 2019
Season 8: February 28th, 2019 to May 8th, 2019
Season 9: May 9th, 2019 to July 31st, 2019
Season X: August 1st, 2019 to October 13th, 2019
Fortnite Chapter 2 Timeline: A New Map
Season 1: October 15th, 2019 to February 19th, 2020
Season 2: February 20th, 2020 to June 16th, 2020
Season 3: June 17th, 2020 to August 26th, 2020
Season 4: August 27th, 2020 to December 1st, 2020
Season 5: December 2nd, 2020 to March 15th, 2021
Season 6: March 16th, 2021 to June 7th, 2021
Season 7: June 8th, 2021 to September 12th, 2021
Season 8: September 13th, 2021 to December 4th, 2021
Fortnite Chapter 3 Timeline: A New Beginning
Season 1: December 5th, 2021 to March 19th, 2022
Season 2: March 20th, 2022 to June 4th, 2022
Season 3: June 5th, 2022 to September 17th, 2022
Season 4: September 18th, 2022 to December 3rd, 2022
Fortnite Chapter 4 Timeline: A New Revival
Season 1: December 4th, 2022 to March 10th, 2023
Season 2: March 10th, 2023 to June 4th, 2023
Season 3: To Be Announced...
Exploring the Evolution of Fortnite Seasons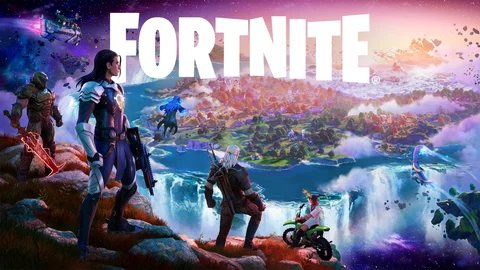 Fortnite has been a popular online multiplayer game since its release in 2017. The game has undergone significant changes over the years, with each season bringing new challenges and exciting gameplay. In this part, we will explore the evolution of Fortnite seasons from Season 1 to today.
Chapter 1: The Beginning Of Everything
Fortnite's first season started on October 25th, 2017, and lasted until December 13th of the same year. It introduced players to the basics of gameplay mechanics and featured a medieval theme with knights and castles.

Season 2 through 4 were released between December of 2017 and May of 2018. These seasons introduced Battle Passes that allowed players to unlock cosmetic items by leveling up their accounts. Each season had a unique theme such as superheroes (season four) or space (season three).

Starting in July of 2018 with Season five, Fortnite began introducing major map changes that would alter gameplay significantly. For example, Season six introduced floating islands while Season eight saw the introduction of pirate-themed locations.
Get some of the best gear for gaming right here on Amazon!
Chapter 2: The Expected Changes
In October of 2019, Fortnite underwent a massive overhaul with Chapter Two - Season One replacing all previous seasons' progression systems entirely. Chapter Two also brought an entirely new map into play for gamers worldwide! Since then, Epic Games has continued releasing new content every few months in what they call "Chapters."
Chapter 3: The Turnaround

After a second chapter full of new experiences, the developers are back with a third map when the game is clearly not in its best days.
However, with the arrival of Season 2, a very specific mode changes the game: Zero Build. It will give a second wind to the game by bringing back millions of players.
Chapter 4: And Then Four!
At the end of 2022, Epic Games surprised us with yet another new map. Many things have changed, including the weapons, even though the game is still the same.
There may not be as many active players as in its heyday, but Fortnite is still a definite powerhouse with a solid foundation and unique gameplay mechanics.
In conclusion, Fortnite's evolving storyline has made it one of the most exciting games available today! From its humble beginnings in medieval times to its current state as an ever-changing world full of danger at every turn – there is something for everyone when it comes to playing this game!
This article contains affiliate links which are marked with [shopping symbol]. These links can provide a small commission for us under certain conditions. This never affects the products price for you.