Keep scrolling down and find all the active One Fruit Simulator codes for June 2023. They can be used to get Coins and Boosts, the most valuable items in the game.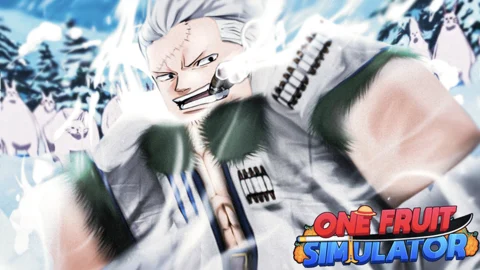 One Fruit Simulator is a popular open-world RPG. The game might remind you of classic games based on One Piece, as it focuses mainly on battles between pirates and seamen. At the moment of writing, One Fruit Simulator has a maximum level of 3750, and you need to spend hundreds of hours to reach it.

In this article: you'll learn about One Fruit Simulator codes. Players can use them from the beginning for beneficial rewards like Coins and Boosts. Still, some nuances with using codes will be revealed later in this guide.
Want to reach the maximum level quickly? Check out the Roblox Gift Cards. They can be very helpful in any Roblox game.
How To Redeem Codes In One Fruit Simulator
If you are a newcomer and haven't played many Roblox games yet, we highly recommend you check the list below. We'll explain how to redeem codes in One Fruit Simulator right here.
Open Roblox and launch One Fruit Simulator.
Press the Menu button in the bottom-left corner of the screen.
Tap on the Thumbs-Up button at the top of the Menu to open redeeming codes window.
Insert the code from this article into the text box.
Press the button Redeem beneath the text box.
Voila! The rewards are on your account.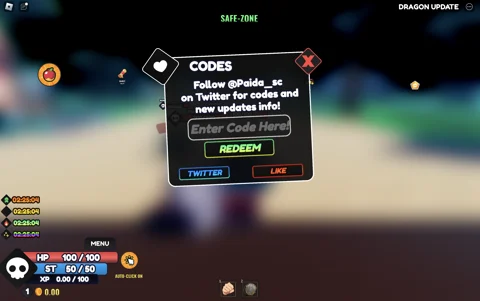 Stat, EXP, and Mastery boosts activate instantly unlike other Roblox games. Thus, it would be best to use the code gradually to get the most benefits from them, if possible.
One Fruit Simulator Active Codes (June 2023)
This was last updated on June 6
One Fruit codes below are active and can bring rewards to every player.
DRAGON2 - Use the code for 60 Coins, 60 Mastery Boost, 60 Stat Boost, 60 EXP Boost
KOKUTOV2—Redeem for 1 Hour of all boosts and 1 Random Race Spin (New)
PERFOMANCEBOOST—Redeem for 1 Hour of All Boosts
55KLIKES—Redeem for 1 Hour of All Boosts and 3 Race Spins
DRAGON - Use the code for 60 Coins, 60 Mastery Boost, 60 Stat Boost, 60 EXP Boost
50KLIKES - Use the code for 60 Coins, 60 Mastery Boost, 60 Stat Boost, 60 EXP Boost
As each code is time-limited, try to redeem them quickly not to miss any rewards.
One Fruit Simulator Expired Codes (June 2023)
Below, we've collected the expired One Fruit codes.
FIXSEA2
TREMOR
SEA2
45KLIKES
GURA
ONEFRUIT
FIXCONSOLE
BUGFIXCON
Rubber
NEWCODE
NEWRACECODE
40KLIKES
SKYFIX
SKYISLAND
UPDATEBOOST
FIXRACE
FIXBOOST
FISHMANSTYLE
PAWRELEASE
RELEASE
SHUTDOWNRELEASE
35KLIKES
RELEASERACE
RELEASERACE2
RELEASERACE3
RELEASE
20MIL!!!
VALENTINE<3
SECRETFRUITS
XMASRACE
XMASBOOST
MerryChristmas
MerryRaces
THX25KLIKES
UPDATE2
RandomRace1
RandomRace2
RandomRace3
UPDATE
THX20KMEMBERS
SubAlonezinho
Thx5kLikes
THXROBLOX
JeffBlox
OPENBETA
BETA
500LIKES
SubCLstudio
SubCLstudio2
Conqueror
SorryForDelay
NewUpdate
SmokeFruit
RaceSpins
If someone suggests you use these codes, don't even bother. They will never become active again.
Where Do You Get One Fruit Simulator Codes?
While One Fruit's codes bring valuable rewards, some players might still look for more. If that's the case, check out the following social media accounts:
Regularly checking this article and these social media accounts is one of the best things you can do as a One Fruit Simulator player.
While you are here, the latest news:
This article contains affiliate links which are marked with [shopping symbol]. These links can provide a small commission for us under certain conditions. This never affects the products price for you.