For about a year now Valkyrie has been part of the absolute meta, proving how important it is for Legends to be able to help their team rotate. But to address this dominance in the meta, insiders are claiming that other mobility-focused Legends, like Wraith, will be buffed in Apex Legends Season 16.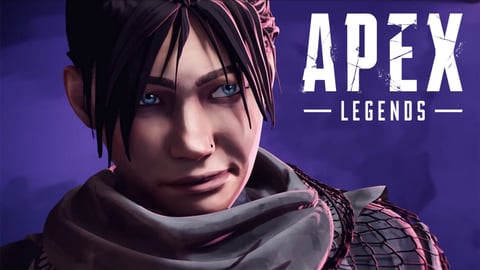 The pros obviously have the most impact on the meta, but even in Bronze lobbies you can see how amazing Valkyrie is. With the ability to effectively rotate out of almost any situation, she's perfect for a Battle Royale. But as much as we love Valkyrie, she's been far too popular for far too long.
Thankfully, insiders are suggesting that other mobility-focused Legends will be getting buffed and reworked to offer alternatives to Valkyrie. Octane and Wraith are the two names we've been hearing most commonly in recent months, but now we've learned that Wraith's buff could arrive by Season 16.
Insiders Imply Wraith Buff Coming In Season 16
Pro Apex players Knoqd, Clane and Dezign were streaming and chatting last night when the topic of the Season 16 meta came up, and they implied Wraith was getting a fairly huge buff to rival Valkyrie. To be precise, Knoqd said "I think everyone's going to play Wraith to be honest, at least at the beginning [of Season 16] for sure", to which the others both agreed.
Here's the clip:
In a Reddit thread on ApexCompetitive, fans were musing over the Twitch clip, and to them, it all made a lot of sense. As u/HammYa added:
I remember Ghostayame saying on a Interview with Wigg at Champs that the devs realised how important rotations are with the way teams utilised Valk ults so they're going to buff Wraith and possibly Octane to give players alternative choices.
And a user who claimed to have an insider connection, u/dgafrica420lol, agreed:
That statement was mirrored by some of the people I know as well, with one of the teams ive talked to in PL saying they will be trialing Octane for the first month. I wasn't able to sus out what the exact changes will be, though. Thats a pretty massive shake up, I hope it turns out to be true.
So what could the buff look like? Well, in Wraith's case it could simply mean extending her portal distance, and for Octane the devs might increase the power of his jump pad. But, if either of these Legends are getting a full rework, then it might be something totally different.
We'll keep you updated if we hear anything else about the Wraith buff. Until then, why not check out the skins she has in the store this week?
This article contains affiliate links which are marked with [shopping symbol]. These links can provide a small commission for us under certain conditions. This never affects the products price for you.