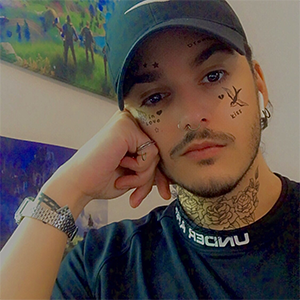 Daniel Ribeiro
Ich zocke schon mein ganzes Leben. Ich bin auch wach seit 1998. Seit ich 6 Jahre alt war und dieses verkackte weiße Viech mit den 6 Armen in Ocarina of Time aus dem Boden des Brunnens rauskam. N64, Gamecube und Halo sind zwar Life, bin aber ein Sony Boy. Habe aber jede einzelne Konsole der letzen 25 Jahre in der Wohnung stehen. Vor 15 Jahren fing ich dann mit dem Videoschnitt an. Bei Prosieben gehörten Sendungen wie The Biggest Loser oder Germany's Next Topmodel zum Alltag...

Und jetzt schau mich an Heidi! Schneide "Top 5 Beste Sexy Waffen Skins" Videos.

Wenn ich entscheiden müsste zwischen: Für immer zocken oder für immer Videos schneiden - Why Not Both?