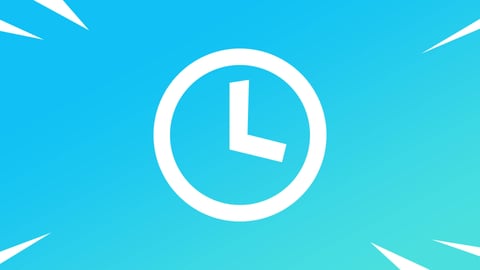 Darf es etwas mehr sein? Ja, können alle Fortnite-Fans sagen, denn das Update 12.30 erscheint bald auf den Live-Servern. Leider sieht es nicht so aus, als wäre etwas Gewaltiges eingetroffen: einige neue Skins, Bugfixes, Quests und mehr.
Fortnites Update 12.21 war nichts, was man sich anschauen müsste. Es gab einige Änderungen an den Servern, Awaken Oro Challenges und einige dringend benötigte Korrekturen für die allgemeinen Stabilitäts- und Spielstabilitäts-Updates für PC, PS4, Xbox und mobile Geräte. Allerdings haben PC-Spieler immer noch FPS-Probleme. Kann Update 12.30 das ändern?
Patch Server Downtime
Erst mal gab Fortnite auf Twitter bekannt, dass die Server für die bevorstehende Patch-Wartung offiziell offline sind:
Downtime for v12.30 has begun. We'll provide an update when downtime ends. pic.twitter.com/wvuyPpTl5b

— Fortnite Status (@FortniteStatus) March 31, 2020
Die Patch-Wartung dauert üblicher Weise ein paar Stunden, Fortnite wird aber auf Twitter mitteilen, wenn die Server wieder live sind.

Was gibt es Neues?
Deadpool darf sich über einen neuen Skin freuen, wie der Leaker iFireMonkey auf Twitter bekannt gab:
Deadpools pose has been updated. pic.twitter.com/htCiGGG32B

— iFireMonkey (@iFireMonkey) March 31, 2020
Andere Skins
Die folgenden Skins können mit 12.30 im Fortnite Store erscheinen, also behaltet den Store im Auge, um weitere Skin-Varianten zu finden:
Hitman
Bun Bun
Redux
Boxer
Boxy
Quackling
Stella
Professor Slurpo
Slurpentine
Shadow Archetype
Bonehead
Terns
Travis Scott
Brilliant Bomber
Wake Rider
Wiretap
Neben den Skins dürfen sich Fortnite-Fans über neue Quests freuen – und zwar über folgende:
Discoverable Quests added in v12.30 [BR]:

For the Gnomes
- Aim the Gnomes Telescopes.

A new Friend
- Find a strange mushroom

Feed Me
- Dance and feed a mushroom

Step up to the Shroom
- Repair the broken mural

— iFireMonkey (@iFireMonkey) March 31, 2020
Fehlerbehebungen
Da Fortnite keine offiziellen Patch-Notes veröffentlicht hat, ist das offizielle Fortnite-Trello-Board immer einen Besuch wert. In dem Patch 12.30 gibt es eine bemerkenswerte Korrektur des unbeabsichtigten Carry oder Shakedowns auf dem Controller, wie Epic Games angemerkt hat:
"Wir haben es einfacher gemacht, die Durchführung eines Carry oder Shakedown zu vermeiden, wenn man stattdessen versucht, eine andere Aktion durchzuführen. Jetzt erfordert die Durchführung eines Carry oder Shakedown einen direkten Blick auf den DBNO-Spieler."
Neben den Bugfixes und neuen Skins von Update 12.30 laufen gerade viele Matches bei den Fortnite Duo Cups, die es diesmal anders machen als sonst. Außerdem wird es bei der Fortnite Champion Series spannend.
Powered by