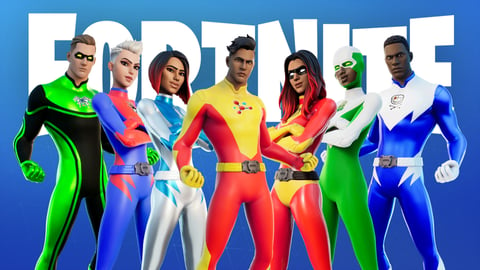 Die Superhelden Skins in Fortnite haben einen Haufen Probleme verursacht und daher hat Epic Games den Pay-to-Win-Skin bis auf Weiteres gebannt. Wir schauen uns auch an, warum Epic sich entschieden hat, den Superhelden Skin zu verbieten.
Der Bann-Hammer hat geschlagen – auf die Köpfchen der Fortnite-Spieler, die sich gerne mal einen gewissen Vorteil verschaffen. Wie gut ist das aber?
Due to an outstanding issue with the Boundless Set, we are temporarily disabling these Outfits from competitive play. Players who select one will instead appear as a Default Outfit in competitive playlists.

The set will be re-enabled in v15.40 when the issue is resolved. pic.twitter.com/9h8tdNWfFj

— Fortnite Status (@FortniteStatus) February 3, 2021
Warum wurde der Superhelden Skin als Pay to Win angesehen?
Der Superhelden Skin ist ein einfaches und eher unscheinbares Superhelden-Kostüm. Jedoch hast du die Möglichkeit, Frisur, Farben und kleine Details des Skins anzupassen. Man konnte zum Beispiel das Kostüm in ganz rosa, ganz lila oder sogar in ganz grün wählen, um sich zum Beispiel hinter einem grasbewachsenen Hügel zu verstecken. Das gibt einem einen klaren Vorteil in dem Battle-Royale-Shooter, denn du kannst auf nichts schießen, was du nicht siehst. Es war also an der Zeit, dass der Superhelden Skin verboten wurde...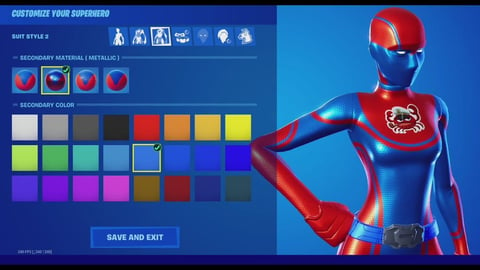 Allerdings gilt das Verbot der Superhelden Skins im Moment nur für das kompetitive Fortnite. Diejenigen, die also einfach nur ein paar Public Runden zum Spaß zocken, müssen noch immer unter den Vorteilen dieser OP-Skins leiden. Die einzige Anpassung beinhaltet, dass du die Skins nicht mehr komplett schwarz, oder komplett weiß einfärben kannst. Na gut, immerhin...
Es ist trotzdem ein seltsamer Schachzug von Epic, dass der Skin nur in kompetitiven Spielen komplett verboten wurde, da er in einer Casual-Lobby genauso OP ist. Naja wir werden sehen, ob sich etwas mit dem Update v15.40 ändern wird.
EarlyGame hat übrigens nun seinen eigenen Discord, also komm zu uns und poste hier dein Lieblings-Fortnite-Meme!
MEHR LESEN:
Powered by