League of Legends hat aktuell einige Probleme mit dem Ladebildschirm. Worum geht es dabei, und wann werden die Probleme behoben?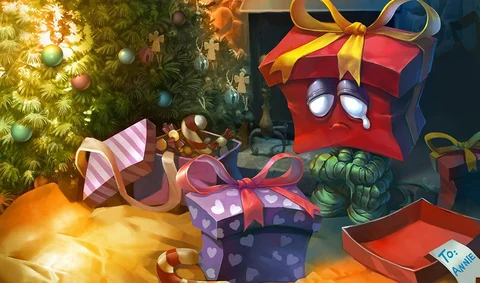 Der League of Legends Client funktioniert schon wieder nicht richtig. Spieler, die versuchen, sich im Spiel anzumelden, sind in einer ewigen Schleife gefangen. Das macht es ihnen unmöglich, LoL überhaupt zu starten. Zwar startet der Client, aber er reagiert auf keine Eingaben. Das Einzige, was euch bleibt, sind Katarina und ihr fieses Grinsen...
Die Tatsache, dass Spieler aktuell nicht in den League of Legends Client kommen, ist nur die Spitze des Eisbergs. Auch das letzte Clash-Wochenende war bereits von einer Vielzahl an technischen Problemen geplagt.

LoL Client Log-In funktioniert nicht – Im Ladebildschirm gefangen
Ihr wolltet ein paar Runden TFT oder ARAM spielen, während ihr in der Uni sitzt oder nachdem ihr von der Arbeit nach Hause gekommen seid? Tja, da hat Riot wohl andere Pläne für euch. Der League-Client hat zurzeit einige Probleme. Zwar öffnet sich das Spiel, aber wenn ihr im Login-Screen seid, dann starrt ihr nur auf ein sich ewig drehendes Ladesymbol.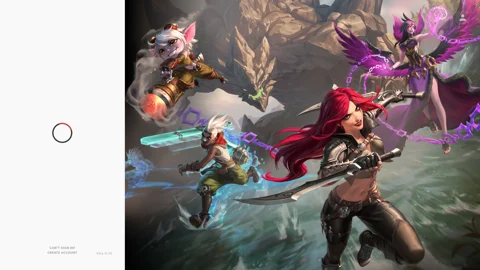 Diese Probleme wurden zuerst auf Downdetector gemeldet, und auch auf Allestörungen.de melden viele User Probleme mit dem Einloggen.

Leider hat weder der Twitter-Account des Riot Support, noch der offizielle LoL Twitter Account etwas über diese Probleme verraten. Allem Anschein nach standen diesen Morgen auch keine Server-Arbeiten an. Die letzte Nachricht stammt vom 26. April, dort wurden Server-Arbeiten auf EUNE angekündigt.

Wie behebt man die LoL Client Login-Probleme?

Weder Riot noch sonst jemand hat aktuell eine Lösung für das Problem. Das einzige, was uns bleibt, ist Geduld bewahren. Hoffen wir einfach, dass Riot Bescheid weiß, und an einem Fix arbeitet, der den LoL Client so schnell wie möglich wieder funktionsfähig macht. So ein Bug ist vielen Spielern noch nie begegnet, wir sind gespannt, was Riot dazu zu sagen hat.

League of Legends ist down? Zeit für einen Blick über den Tellerrand! Mit Hogwarts Legacy ist die Langeweile erstmal vergessen!
Powered by
Mit dem Einkaufswagen-Symbol markierte Links sind sogenannte Affiliate-Links, über die wir unter bestimmten Umständen eine Provision erhalten. Für dich entstehen dabei keinerlei Mehrkosten.