Die Playoffs sind vorbei, der Spring Split 2021 abgedreht, MSI 2021 steht vor der Tür.Das Niveau im kompetitiven League of Legends ist höher, als es jemals war. Die Spiele machen Spaß und die Ligen sind spannend. Aber wer soll für euch den ganzen Content auseinander dröseln? Und welcher Pro sticht aus der Masse hervor? EarlyGame kürt ab jetzt jeden Monat den Player Of The Month: dieses Mal featuring EDG Viper.

Wer ist EDG Viper?

Park "Viper" Do-hyeon ist der 20-jährige ADC von EDward Gaming in der chinesischen League Of Legends Liga LPL. Er debütierte 2017 in der LCK für Team Griffin und später für Hanwha Life Esports. Zum Spring Split 2021 wechselte er in die chinesische League Of Legends Pro League. Seitdem spielt er bei EDG auf der Botlane und räumte in seinem ersten Split ziemlich Awards ab.

General Stats:

Der April war der Playoff-Monat im professionellen League Of Legends. Und in der LPL, der wahrscheinlich stärksten Liga der Welt, hat einer richtig abgeräumt: EDG Viper.

Game Balance: 183W- 139L
Win Rate: 56,8 %
KDA: 5.6

CS pro Minute: 10.2
Killbeteiligung: 66,8 %
EDG Viper answered some of the questions you guys asked in the official LPL Discord! #LPL #AllWeFightFor

How did he decide on his IGN? Which champion did he first main? @EDG_Edward

Check out his answers here https://t.co/lY8Na7ChHm

— LPL (@lplenglish) April 24, 2021
Meist gespielte Champions:
Kaisa (30-19), KDA: 6.6
Lucian (14-5), KDA: 12.2
Aphelios (7-8), KDA: 3.3
Spring Split und Playoff-Performance
EDward Gaming konnte zwar beim Spring Split in der LPL nur den dritten Platz erzielen, Viper hat seinen Kick-Off in den League Of Legends Playoffs der chinesischen Liga aber direkt mit einem Feuerwerk begonnen. Sein kontrollierter, sicherer Playstyle, die seltenen Tode und das genaue Abschätzen haben Viper mit einigen Awards ausgezeichnet:
LPL Spring Split 2021 MVP
LPL Rookie Of The Season
Regular Season All-Pro Team ADC
Warum der Player Of The Month Award?
Viper ist konsistent die ganze Season über das Rückgrat von EDG gewesen. Selbst wenn das Team, mehrere tausend Gold hinten lag, hat Viper ein kontrolliertes League Of Legends gespielt, niemals greedy, immer den Teamcalls folgend. EDward Gaming kann mit dem zweiten Platz in der Liga und dem dritten Platz in den Playoffs auf eine solide Saison zurückblicken, die so auch definitiv dank Viper möglich war. Viper ist deshalb für April 2021 der EarlyGame LoL Player of the Month.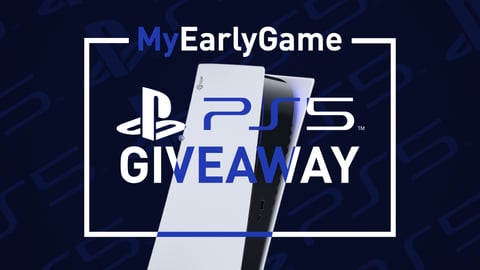 Kein Bock mehr auf langweiliges Valorant und Warzone? Kein Problem! Dafür ist doch der MyEarlyGame Account da! Filtert raus, worauf ihr keinen Bock ahbt und nehmt an exklusiven Giveaways teil. Have fun.
Powered by