What's even better than "Netflix and Chill"? Heaving a good laugh mixed with a little bit of feels while watching the best romantic comedies on Netflix.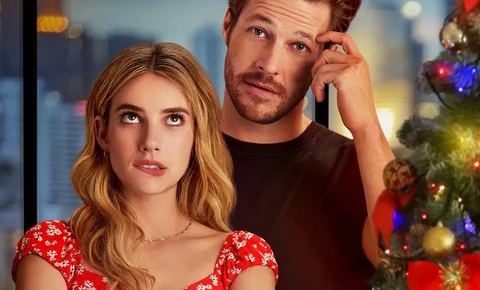 Netflix is full of everything you could possibly want to watch. From gritty action films to the stupid-but-funny flicks, there's always something to keep you entertained. There is nothing quite as entertaining, though, as a nice romcom.
Romcoms don't have to actually be good, they can just be some goofy fun to have a hearty laugh. So here are our top five favorite romcoms on Netflix right now. Not yesterday, not tomorrow, but right now…
If you need some help finding the categories you really want to watch, check out these codes:
Notting Hill
Let's start things off with an absolute classic. The cast alone is the best argument for calling this movie one of the best romcoms on Netflix. Hugh Grant and Julia Roberts established themselves as some of the best when it comes to romance.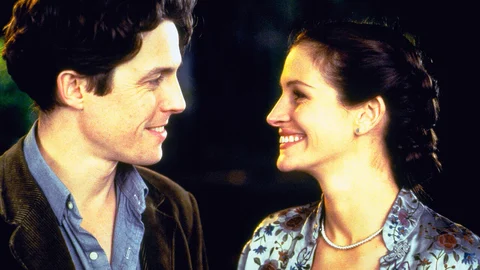 Hugh Grant plays the adorable owner of a bookshop that just so happens to cross paths with the movie star played by Julia Robert.

The chemistry between Hugh Grant and Julia Roberts in this movie is undeniable, making Notting Hill one of the most heartwarming romcoms ever produced.
Love Hard
Nina Dobrev knows a thing or two about filming romantic scenes, as she proved in her break out success, The Vampire Diaries.
Love Hard is a lot more lighthearted as she is playing a dating column writer, who has the worst luck when it comes to dates.

When she hits it off online with a man named Josh Lin, she flies to his hometown to meet him, only to find out that she was catfished.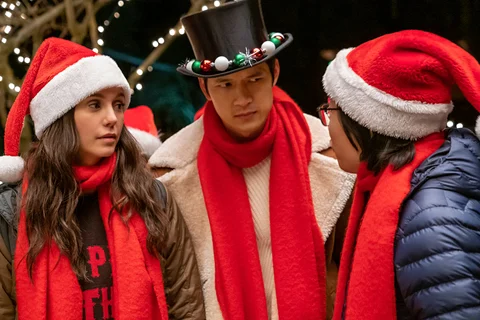 She still decides to help Josh by acting as his girlfriend for the holidays. In return, he tries to help her hit it off with the man whose pictures he used.
The plot is a little weird, but the story is sweet and pretty much perfect for the holidays.

A Perfect Pairing
If you prefer a more modern romcom, set in the Australian outback, A Perfect Pairing is your way to go.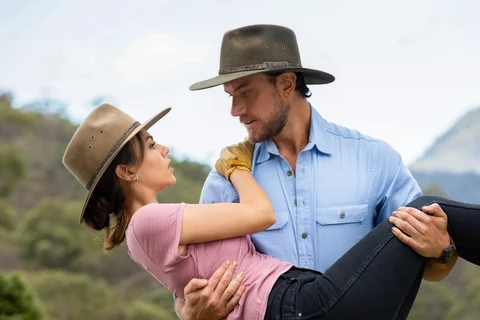 The movie tells the story of Lola (Victoria Justice), as she struggles to get her hands on the perfect wine to distribute for her business.
While doing so, she ends up taking a job at a local farm, falling head over heals for the mysterious Max (Adam Demos).
The movie has a nice mix between sweet moments and comedy, which makes this one of the best romcoms if you wanna watch some outback love stories.
Sierra Burgess Is a Loser
So you're more of a High School romcom kinda person? We got something for you as well. This romcom adds a wholesome dynamic between the popular girl and the, well… not so popular girl.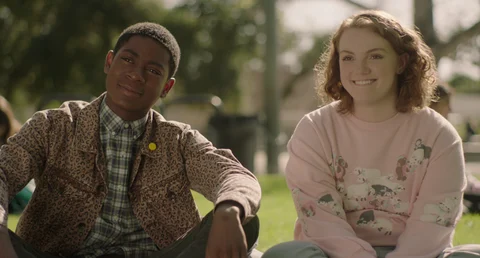 The two of them try to work together and win the heart of Sierra's school crush, played by Noa Centineo. As always, things don't work out exactly as planned, with identities getting mixed up.
The movie still carries a positive message about accepting yourself the way you are and is therefore definitely worth a watch for everyone that likes High School romcoms.
To All the Boys I've Loved Before
When it comes to romcoms how could we not mention the one that brought Noah Centineo into our hearts. The story follows Lara Jean (Lana Condor), as every teenager's worst nightmare happens to her. Somebody sends her confession letters to all of her crushes, former and current, including her sister's boyfriend (ups).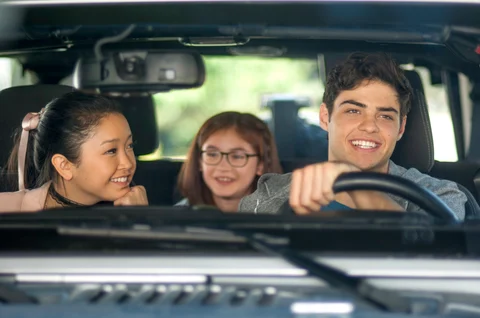 To mitigate the damage, she and one of her former love interests (played by Noah Centineo) decide to pretend they are in a relationship, leading to some of the most fun I've had watching a romcom.
If you're more into chilling and playing some cozy games on your couch this video is perfect for you:
This article contains affiliate links which are marked with [shopping symbol]. These links can provide a small commission for us under certain conditions. This never affects the products price for you.