Tomb Raider has already been brought to the big screen in the past. But a TV series focusing on Lara Croft and her adventures sounds like a dream come true. Writer Phoebe Waller-Bridge shares her ideas and passion for the franchise.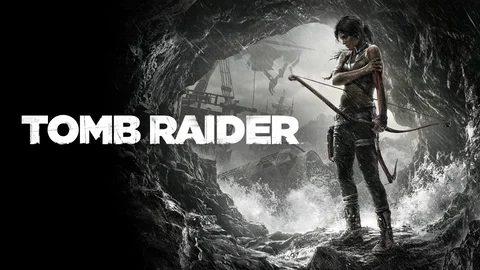 After Netflix's The Witcher and HBO's The Last of Us, Tomb Raider seems to be the next video game franchise in line for a live-action TV adaptation – by Amazon this time.
After three movies, starring Angelina Jolie in the first two and Alicia Vikander in the most recent one as Lara Croft, Tomb Raider fans can now look forward to a TV series. Amazon wants in on the adaptation fun and bought the rights to Tomb Raider. Here's everything we know so far!
Phoebe Waller-Bridge Will Be Writing The Show
Reportedly, Amazon asked actress and writer Phoebe Waller-Bridge to bring Lara Croft to life in the adaptation. With her comedy show Fleabag she has already proven to know how to write good scripts with an Emmy to back it up.
Lara Croft isn't some ridiculous romcom franchise, though. Lara isn't here to make people laugh but to raid tombs, guns blazing. But don't worry: Waller-Bridge also got nominated for writing for the drama series Killing Eve. That's actually really reassuring – she knows what she's doing!
And the best is yet to come: Phoebe Waller-Bridge is a Tomb Raider fan herself. It's not just another job, but a passion project.
Bringing Lara Croft To Life With A 90s Vibe
In a recent interview with Vanity Fair, Waller-Bridger shared a few details about her love of Tomb Raider and what she plans to do with the series.
One of the best parts about the adaptation is the reassurance that the writer is one of us, being a Tomb Raider addict in her teens herself. And indulging in the games again during the pandemic, freshening up the memory, may also help with a good adaptation. That's why she was over the moon when Amazon asked her to write the show.
God, it literally felt like that teenager in me saying: Do right by her, do right by Lara!
So far it seems Amazon made the right choice with Phoebe Waller-Bridge. That's not even everything, though – she also revealed a few details of what she wants to do with Tomb Raider.
She wants to do "something dangerous" and "bring back some of that 90s vibe" and you know what? Sounds amazing to me!
Fans Need To Be Patient

While all of that sounds pretty exciting, fans shouldn't get their hopes up for a timely release.
Phoebe Waller-Bridge shows solidarity with the Writers Guild of America and has since been on strike for better working conditions for writers. As long as there's no fair solution, we'll have no choice but to wait until she gets back into the writer's room.
Accordingly, there are no first glimpses at Amazon's newest project. Who will play Lara Croft in the series is just as unsure as a possible release date.
Still, we'll hold onto hope that Lara Croft will be treated well by Amazon – Phoebe Waller-Bridge will hopefully make sure of that.
Feeling nostalgic for those good ol' PS2 games? We got you covered.
This article contains affiliate links which are marked with [shopping symbol]. These links can provide a small commission for us under certain conditions. This never affects the products price for you.