When will The Witcher season 4 hit Netflix? What's in store for Geralt, Ciri, Yennefer, and Jaskier? Here's when we expect the fourth Witcher season to be released, as well as the story could develop according to the books.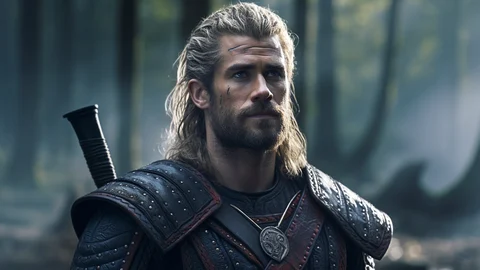 Drawing from the cherished books and game by CD Projekt Red, The Witcher has introduced fans worldwide into the exciting exploits of Geralt of Rivia in a realm teeming with monsters. If you've already binge-watched the latest season on Netflix and are looking for updates on The Witcher season 4, we got you covered.
Ever since its premiere on Netflix back in 2019, The Witcher has garnered a devoted fan base, and the series is slated to continue, even without Henry Cavill.

As anticipation builds after the final episodes of Season 3, we're here to prepare you for what lies ahead in The Witcher season 4. Don't worry, we won't spoil anything for those still catching up, but be ready for a detailed look into The Witcher season 4, including a likely release date, cast adjustments, storyline developments, and more.
The Witcher Season 4 Release Date Rumored For 2024 – But 2025 Makes More Sense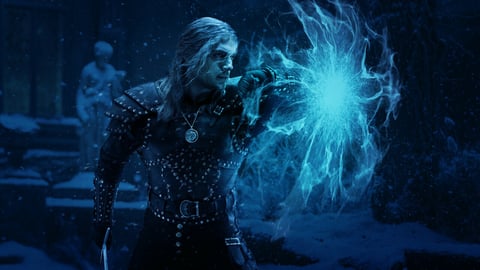 While an official release date for The Witcher season 4 has yet to be announced, the fact that it is already in production is an exciting development for fans of the show. Additionally, the confirmation of Season 5 by Netflix further fuels speculation about the release of Season 4.
Considering the previous release patterns, with Season 1 premiering in December 2019 and Season 2 in December 2021, it is understandable that fans are eager to know when they can expect Season 4. However, with Season 3 having just premiered in June 2023, the producers may want to take their time to ensure a high-quality production.
Rumors and speculations have suggested a potential release of Season 4 in 2024, but given the significant changes in the upcoming Witcher season, it is more realistic to expect a release in 2025. The producers will likely prioritize delivering an exceptional season that won't disappoint the dedicated fan base.
The Witcher Season 4 Cast Changes: Liam Hemsworth As Geralt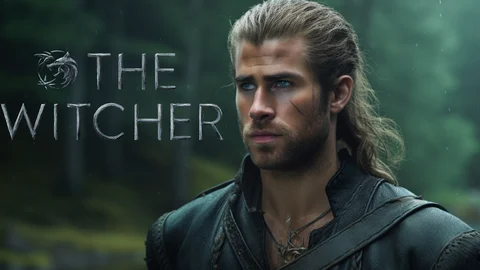 It is indeed a bittersweet moment to imagine Henry Cavill leaving the show as Geralt of Rivia, as he has undeniably been a standout and a fan favorite in every season so far, portraying the character with remarkable dedication.
However, there is anticipation and curiosity surrounding Liam Hemsworth's preparation for the role of Geralt. Fans are willing to give him a chance to capture their hearts, just as Cavill did before him. The transition between actors brings a mix of emotions, but viewers are open to embracing Hemsworth's interpretation.
Executive producer Tomek Baginski assures fans that there is no need to worry about a missing concept or a decline in quality. The production team remains committed to delivering a compelling and authentic Witcher experience, ensuring that the essence of the show and its characters will be preserved:
"We have a very, very good plan to introduce our new Geralt and our new vision for Geralt with Liam. Not going deeply into those ideas because this will be a huge spoiler, [but] it's also very, very close to the meta ideas which are deeply embedded in the books, especially in book five."
While the departure of Cavill may be a significant change, the creative team will undoubtedly strive to maintain the high standards and captivating storytelling that has made The Witcher such a beloved series.

A fan made trailer already shows how Liam Hemsworth could look like as Geralt:
The Witcher Season 4 Story: Ciri As Main Character?
Comments from the producers suggest that Geralt's character will undergo profound transformation. While the physical changes to Geralt's body and face are not described in the books, it is clear that his personal growth will be significant. His main focus is to find Ciri, no matter what.

The producers of The Witcher have made it clear that Ciri will now assume a more prominent role, a narrative shift that closely follows the events depicted in the novels. In the original book series by Andrzej Sapkowski, Ciri plays a crucial and pivotal role in the overarching story.
By placing a greater emphasis on Ciri's journey (which is portrayed brilliantly by Freya Allan), the show aims to delve deeper into her character development, her powers, and her own personal quest. This narrative shift not only provides an opportunity to explore Ciri's individual story, but also allows for the exploration of her connection to Geralt and the wider Witcher world.
As Baginski concludes: "Time of Contempt is a really good book, some people say it's the best book of the saga, and it's very rich in the story. I think this was very exciting to do, but especially for Freya. This is also the book where Ciri –let's be blunt about this– becomes the main character of the saga, because this is how it was done in the books, and watching Ciri evolve, and watching Freya evolve as an actress in this season, was incredible, just incredible."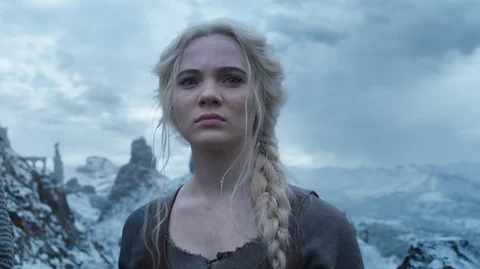 As Ciri takes center stage, viewers can anticipate a more in-depth exploration of her struggles, growth, and the challenges she faces as she navigates a world filled with political intrigue, magical forces, and dangerous adversaries. This narrative adjustment aligns the show more closely with the source material and offers fans of the books a chance to see Ciri's story come to life in a compelling and authentic way.
With this shift, The Witcher producers aim to deliver a well-rounded and immersive experience that honors the original novels while bringing new dimensions to the beloved characters and their intertwining destinies.
We can't wait for more official information about Season 4. As soon as we discover exciting news, you can find it here, so stay hyped!
The Origins Of The Witcher

The Witcher as a franchise can be traced back to the books written by Andrzej Sapkowski, a Polish author who first created the tales of Geralt of Rivia in a monster infested world full of magic and moral ambiguity.

These tales blended Slavic mythology with a grimdark fantasy setting, creating a unique narrative landscape. There are several stories reminiscent of the Grimms' fairy tales like Snow White, Rumpelstiltskin, the Beauty and the Beast and many more!
Over time, Sapkowski expanded his universe through five novels, often referred to as the Witcher Saga. Set in a tumultuous world populated with elves, dwarves, and various other mythical beings, the stories explore political intrigue, destiny, and the gray areas of morality.
The franchise's popularity skyrocketed with the introduction of the video games developed by CD Projekt Red, beginning with the first game back in 2007. These games, especially the third installment, The Witcher 3: Wild Hunt have introduced the series to a global audience that culminated in the Netflix TV series and made the franchise as popular as it is today.

This article contains affiliate links which are marked with [shopping symbol]. These links can provide a small commission for us under certain conditions. This never affects the products price for you.