Find out where to find all the Mending Machines on the Fortnite Season 2 Chapter 4 map. There should be enough to go around.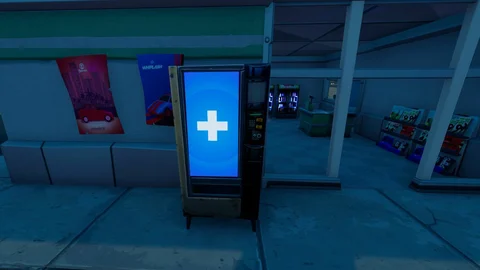 If you're playing Fortnite and need to heal up quickly, finding a Mending Machine is your best bet. These machines can restore your health and shield in exchange for some materials. But where can you find them?
In this article, we'll be exploring the best locations to find Mending Machines in Fortnite. We've scoured the map and found the top spots so you don't have to waste time searching. Let's get started!
Unveiling the Spots for Mending Machines in Fortnite
Are you tired of running out of health items during intense battles in Fortnite? Look no further than the highly sought-after Mending Machines. These vending machines offer a quick and easy way to replenish your health, shields, and ammo. But where can you find them? Here are the top spots for scoring Mending Machines in Fortnite.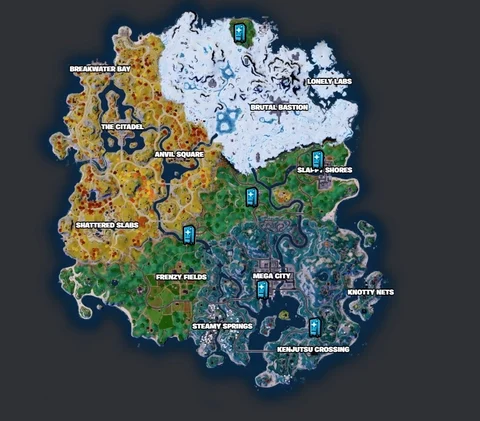 Slappy Shores
Head north to Slappy Shores to find one of the six Mending Machines in the game.
Mega City
Head southwest of Mega City to find a new Mending Machine.
Beep'N Bounce
You will have to go to the far north of the map, in the snowy part, to find the Mending Machine near Beep'N Bounce.
Slap'N Go
In the centre of the map, at the most popular and busy gas station in the game, you will again find a Mending Machine at the place called Slap'N Go.
Hitches and Ditches
At another gas station near Slap'N Go you will find a fairly accessible Mending Machine. The place is called Hitches and Ditches.
Fallow Fuel
In the south east of the map, in the new area that arrived with Season 2, you will find the latest Mending Machine at the gas station called Fallow Fuel.
With these top spots in mind, you'll be sure to find plenty of Mending Machines during your next Fortnite match. Happy hunting!
This article contains affiliate links which are marked with [shopping symbol]. These links can provide a small commission for us under certain conditions. This never affects the products price for you.